FutureLearn.com
, an online social learning platform, announced this week the launch of
FutureLearn Schools
, which will give high school students free upgraded access to over a hundred relevant short courses on the platform, in order to support their learning and expand their horizons. The initiative has been developed in collaboration with existing FutureLearn partners and new strategic partners, Tes and Pearson.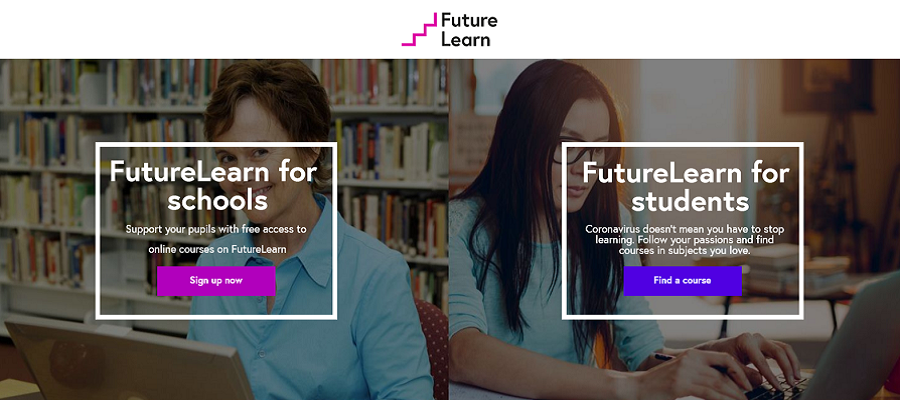 Starting in May and running until September 2020, eligible students in the UK and Ireland will first be given free access followed by all students globally. Teachers, parents and students will also be able to access additional guidance and support for free through the initiative, such as
Coronavirus support hub
from Tes and
support for parents and learners during Coronavirus (COVID-19)
from Pearson.
Over 40 world-renowned universities and institutions, including the University of Leeds, The Open University, Coventry University, King's College University and the University of Sheffield, will be offering more than 130 relevant and engaging short courses to students such as: The Open University's 'Introduction to Cyber Security' and 'Start Writing Fiction' courses, The University of Leeds' 'Discovering Science' courses, and Accenture's 'Digital Skills' courses, as well as a range of digital skills courses from the Institute of Coding.
Through the FutureLearn platform, students will be able to learn from expert educators as well as in a peer-to-peer setting with other learners, access tests, gain certificates upon successful completion of course assessments, and keep access to the course content. Teachers will be able to use the platform's features to track the progress and engagement of their students and create and publish their own private short courses on the platform in order to support curricular learning.
The Rt Hon Jim Knight, Chief Education & External Officer at Tes
said: "
I am really pleased to be involved with the FutureLearn Schools Initiative. There's never been a more important time to help teachers and to help learners.. This initiative is making available hundreds of short high quality online courses from Tes, Future Learn and some of the most renowned Universities in the world. Tes are proud to be partnering with Future Learn and other providers to bring quality education into the home through technology and hope that it brings support and encouragement to many learners at this time.
"
You can also find a video of Lord Jim Knight speaking about FutureLearn Schools
here
.
Sharon Hague, Senior Vice President UK Schools at Pearson
said
:
"
We are delighted to be working with FutureLearn as they launch the FutureLearn Schools initiative. We know that COVID-19 is having a real impact on teachers and learners across the UK, and that this is causing a lot of stress and anxiety. It is vital that teaching and learning can continue during this unprecedented situation, and we are proud to be offering many of our most effective resources to teachers for free while schools and colleges remain closed. By drawing on our online learning expertise, we believe this partnership will offer support and continuity to learners, and empower teachers, parents and carers to support children's learning during this period of uncertainty.
"
For more information and to access the online courses, see
FutureLearn for Schools: Free Courses and Support for Your School