The COVID-19 pandemic has accelerated the online learning trend with students unable to undertake their studies in bricks-and-mortar schools, colleges and universities. As a result, Massive open online courses, or
MOOCs
, have seen an exponential growth in enrollments since March 2020 with the big MOOC providers gaining
over 60 million new learners
in 2020 alone.
The motivations behind learners' new-found appetite for MOOCs can vary depending on their learning goals. These may include a personal interest, building on a current learning program, gaining professional skills or a career change.
Whatever the learning goal is, MOOCs provide an effective and more affordable alternative pathway to gaining in-demand knowledge and skills by earning certificates through modular programs that can be stacked up to a larger credential or even a full degree. The modules can be taken at the learner's own pace and are designed to meet his or her particular needs. This reduces the amount of time required to gain tangible skills, provides the flexibility to fit learning around other commitments and to gain credentials along the way rather than having to wait until the end.
This form of modular learning is the foundation of MOOC programs available across the three big MOOC providers: Coursera, edX and FutureLearn. Learn more about how you can leverage these modular learning programs to advance your career or build a path to a degree:

MasterTrack Certificates
With MasterTrack™ Certificates, portions of Master's programs have been split into online modules, so you can earn a high quality university-issued career credential in a flexible, interactive format. When you enroll in a MasterTrack program on Coursera, you're taking an online module of a Master's degree program that features live expert instruction and feedback combined with interactive team-based learning.
Upon successful completion of your MasterTrack program, you'll receive a university-issued certificate from a top university that you can add to your resume and LinkedIn profile. Your MasterTrack coursework can also count towards a Master's degree.
MasterTrack Certificates on Coursera are offered in a variety of categories to help meet any career goal.
Professional Certificate programs
Professional Certificates on Coursera help you get job-ready for an in-demand career field in less than a year. Earn a career credential, apply your knowledge to hands-on projects that showcase your skills for employers, and get access to career support resources. Many programs also provide a pathway to an industry-recognized certification.
Upon completion, graduates earn a sharable Professional Certificate and have access to career support resources, including resume development help, interview preparation, and more. Many Professional Certificates also have hiring partners or a hiring consortium that recognize the Professional Certificate credential.
Professional Certificate programs on Coursera start at $39 USD per month and include a 7 day free trial. They are offered in high-demand fields such as information technology, data science, cloud architecture, applied AI, and more. No degree or prior experience is required.
Explore all Professional Certificate programs on Coursera >>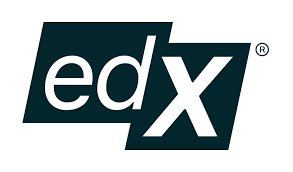 MicroBachelors™ programs
MicroBachelors programs are built for adult learners looking to progress their career while gaining credentials along the way. Created by top universities and influenced by Fortune 1000 companies, edX's MicroBachelors programs offer a pathway to a Bachelor's degree that makes you job-ready and credentialed along the way.
At around $166 USD per credit, edX MicroBachelors programs are one of the most affordable ways to access college classes. Each program comes with real, transferable college credit from one of edX's university credit partners. Combined with previous credit you may have already collected or plan to get in the future, MicroBachelors programs put you on a path to earning a full bachelor's degree. Learners can start with the content they need the most and study online at their own pace.
Explore all MicroBachelors programs on edX >>
MicroMasters® programs
MicroMasters® programs are series of graduate level courses that you take to earn credentials in a specific career field. MicroMasters® credentials bridge the gap between education and the workplace and are created by esteemed edX university partners, valued by top companies including Walmart and GE, and linked to specific career outcomes.
MicroMasters® credentials are also a valuable addition to academic portfolios as the credential offers a pathway to credit. MicroMasters® programs have no admissions requirements, and are open to anyone.
Once you've successfully earned a MicroMasters® certificate on edX, you can apply to a full Masters program that recognizes the MicroMasters® credential. If you're accepted, you can apply your MicroMasters credit toward a portion of the degree, resulting in an accelerated program.
MicroMasters® programs are open to everyone and have no requirements for eligibility. To receive a MicroMasters credential you need to enroll in the Verified Certificate track in each of the MicroMasters courses in the series. The prices can vary across courses and specific MicroMasters programs, but generally, range between $600-$1,400 per program. You can find the prices on the individual course pages or the specific program page.
Explore all MicroMasters programs on edX >>
Professional Certificate programs
Professional Certificate programs are series of courses designed by industry leaders and top universities to build and enhance critical professional skills needed to succeed in today's most in-demand fields. They do not offer a path to credit, but successful graduates earn a certificate which can be shared with potential employers. On average, Professional Certificate programs take two to six months to complete and cost between $68 and $2,340 depending on the program.
Explore all Professional Certificate programs on edX >>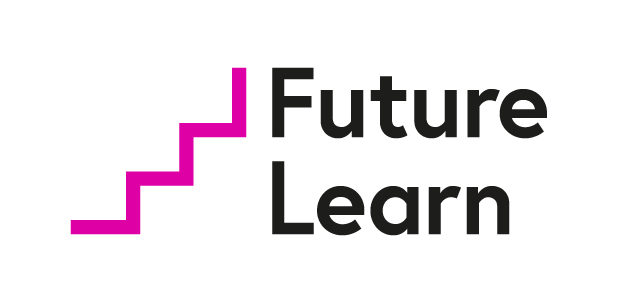 ExpertTracks
ExpertTracks are curated series of online courses that focus on specific areas of learning. They're designed to help you fast-track your studies across various topics, subject areas, and industries.
ExpertTracks are available in a diverse range of topics, including ones such as
blended learning
,
getting started with SEO
, and
fintech innovations
. From the
basics of psychology
to the
teaching of practical science
, you can develop your skills to match your career aspirations.
With an ExpertTrack, you'll learn from experts and individuals from some of the best universities, businesses, and learning institutions around the world through an on-demand subscription that suits your goals and can fit around your lifestyle.
The cost to complete an ExpertTrack is £36 per month and require at least 20 hours of learning time. Learners benefit from a 7-day free trial to explore the course content before committing.
Microcredentials
Created or accredited by leading universities, microcredentials on FutureLearn are professional credentials designed for you to build in-demand career skills. Microcredentials are designed to upskill you for work in rapidly-growing industries, without the time and cost commitment of a full degree. They can be used as an independent certification, and some even offer academic credit to use towards a degree. Each microcredential also includes a formal online assessment.
Microcredentials allow you to earn academic credits in a matter of weeks. You can even learn the essentials of a totally new profession – like
project management
– in just over two months.
Explore all Microcredentials on FutureLearn >>
Programs
FutureLearn Programs allow you to deepen your understanding of a subject, with the opportunity to earn a professional or academic credential.
Programs with academic accreditation:
These online programs are designed for you to deepen your understanding of a specialist subject and pursue further academic study, with the opportunity to earn an academic credential from a top international university.
Programs with professional accreditation:
These online programs are designed to help you develop professionally and progress in your career, with the opportunity to earn a professional credential from some of the world's leading institutions.
Explore all Programs on FutureLearn >>