Official Account
Group Manager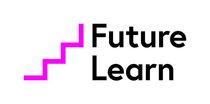 UK-based MOOC platform FutureLearn have shared with us their most popular courses of 2020. The list shows a broad range of learner interests with the most popular courses covering topics in Arts, Business, Social Sciences, IT and Health. The year 2020 was impacted by the COVID-19 pandemic which has affected many people's lives in multiple ways, and this list reflects FutureLearn learners' focus of attention during these challenging times.
With many people's jobs at stake, professional development became a key consideration over the past nine months. The surge in popularity of two management courses by The Open University demonstrates this trend with
Management and Leadership: Growing as a Manager
and
Management and Leadership: Leading a Team
reaching FutureLearn's top ten courses of 2020. Equally, courses covering health topics have seen a rise in enrolments, such as
Health in Humanitarian Crises
by London School of Hygiene & Tropical Medicine and
Perioperative Medicine in Action
by UCL (University College London).
Possibly as a result of many governments taking unprecedented measures to collect and share personal data as part of track and trace programs to prevent the spread of the COVID-19 virus, learners have been looking to better understand the rules and regulations around data protection, a topic covered by the course
Understanding the GDPR
by the University of Groningen.
Cyber threats have also been more common as a result of the pandemic.
A review
by the UK's National Cyber Security Centre (NCSC) highlighted "a large number of campaigns that had used coronavirus themes as a "lure" to fool people into clicking on a link or opening an attachment containing malicious software." It is no surprise therefore that the course
Introduction to Cyber Security
by The Open University also reached FutureLearn's top ten.
Many learners also addressed more personal needs and interests in 2020, with high enrolments in the courses
Genealogy: Researching Your Family Tree
by the University of Strathclyde,
Dyslexia and Foreign Language Teaching
by Lancaster University,
Understanding Autism
by The University of Kent and
Fashion and Sustainability
by London College of Fashion
FutureLearn's Ten Most Popular Courses of 2020
About FutureLearn
FutureLearn
's purpose is to transform access to education by partnering with over a quarter of the world's top universities to support millions of learners across the globe to develop skills and achieve their personal and professional goals. FutureLearn is a leading social learning platform founded in December 2012 by The Open University and are now jointly owned by The Open University in the UK and The SEEK Group.