Founder at MoocLab
Staff member
Group Manager
Business intelligence (BI) uses software and strategies to analyse the data obtained from business information in order to make informed business decisions. BI skills are among the most in-demand skills for 2018 and jobs in this field can bring in a salary ranging from $64,000 to over $73,000 according to a study by LinkedIn.
Visit our Job Board to find jobs with MOOC-Friendly Employers
MoocLab has hand-picked 10 great online courses to help you learn or develop these sought-after skills and land your dream job as a Business Intelligence Analyst.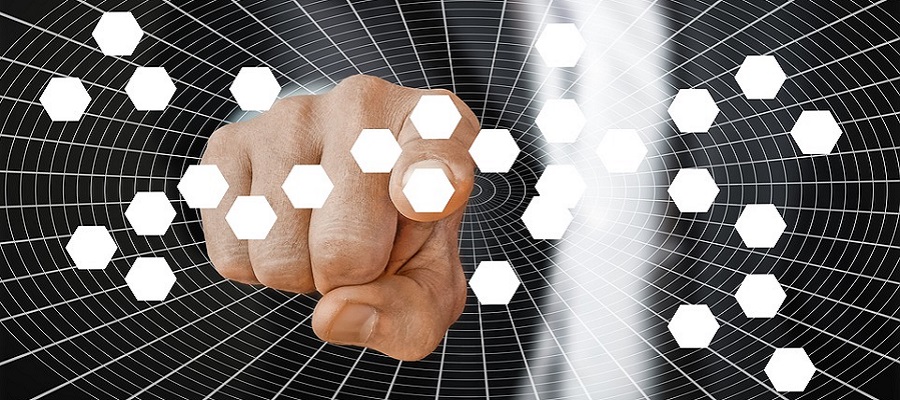 ​
Some of the courses listed below consist of specialization programs each made up of a series of related courses for deeper learning. You can choose to take the full programs and earn a verified certificate as proof of learning or you can select individual courses within a series which can be audited free of charge. In this case, though, you will not be eligible for a course certificate.
Excel to MySQL: Analytic Techniques for Business Specialization


By Duke University via Coursera | 5 courses

In this Specialization, you'll learn to frame business challenges as data questions. You'll use powerful tools and methods such as Excel, Tableau, and MySQL to analyze data, create forecasts and models, design visualizations, and communicate your insights. In the final Capstone Project, you'll apply your skills to explore and justify improvements to a real-world business process.

The Capstone Project focuses on optimizing revenues from residential property, and Airbnb, our Capstone's official Sponsor, provided input on the project design. Airbnb is the world's largest marketplace connecting property-owner hosts with travelers to facilitate short-term rental transactions. The top 10 Capstone completers each year will have the opportunity to present their work directly to senior data scientists at Airbnb live for feedback and discussion.

Go to Course
Data Warehousing for Business Intelligence Specialization


By The University of Colorado via Coursera | 5 courses

This Specialization covers data architecture skills that are increasingly critical across a broad range of technology fields. You'll learn the basics of structured data modeling, gain practical SQL coding experience, and develop an in-depth understanding of data warehouse design and data manipulation. You'll have the opportunity to work with large data sets in a data warehouse environment to create dashboards and Visual Analytics. You will use of MicroStrategy, a leading BI tool, OLAP (online analytical processing) and Visual Insights capabilities to create dashboards and Visual Analytics. In the final Capstone Project, you'll apply your skills to build a small, basic data warehouse, populate it with data, and create dashboards and other visualizations to analyze and communicate the data to a broad audience.

Go to Course
Business Analytics Specialization


By The University of Pennsylvania via Coursera | 5 courses

This Specialization provides an introduction to big data analytics for all business professionals, including those with no prior analytics experience. You'll learn how data analysts describe, predict, and inform business decisions in the specific areas of marketing, human resources, finance, and operations, and you'll develop basic data literacy and an analytic mindset that will help you make strategic decisions based on data. In the final Capstone Project, you'll apply your skills to interpret a real-world data set and make appropriate business strategy recommendations.

Go to Course
Business Statistics and Analysis Specialization


By Rice University via Coursera | 5 courses

The Business Statistics and Analysis Specialization is designed to equip you with a basic understanding of business data analysis tools and techniques. You'll master essential spreadsheet functions, build descriptive business data measures, and develop your aptitude for data modeling. You'll also explore basic probability concepts, including measuring and modeling uncertainty, and you'll use various data distributions, along with the Linear Regression Model, to analyze and inform business decisions. The Specialization culminates with a Capstone Project in which you'll apply the skills and knowledge you've gained to an actual business problem.

Go to Course
Advanced Business Analytics Specialization


By the University of Colorado Boulder via Coursera | 5 courses

The Advanced Business Analytics Specialization brings together academic professionals and experienced practitioners to share real world data analytics skills you can use to grow your business, increase profits, and create maximum value for your shareholders. Learners gain practical skills in extracting and manipulating data using SQL code, executing statistical methods for descriptive, predictive, and prescriptive analysis, and effectively interpreting and presenting analytic results.

The problems faced by decision makers in today's competitive business environment are complex. Achieve a clear competitive advantage by using data to explain the performance of a business, evaluate different courses of action, and employ a structured approach to business problem-solving.

Go to Course
Data Analysis and Presentation Skills: the PwC Approach Specialization

By PwC via Coursera | 5 courses

If you are a PwC Employee, gain access to the PwC Specialization and Courses for free using the instructions on the PwC L&D Spark page or simply search "Coursera" on PwC Spark.

This Specialization will help you get practical with data analysis, turning business intelligence into real-world outcomes. We'll explore how a combination of better understanding, filtering, and application of data can help you solve problems faster - leading to smarter and more effective decision-making. You'll learn how to use Microsoft Excel, PowerPoint, and other common data analysis and communication tools, and perhaps most importantly, we'll help you to present data to others in a way that gets them engaged in your story and motivated to act.

What's more, should you enroll in these courses, you will be invited to join PwC's talent network.Those who opt into this talent network will receive information about PwC career opportunities, thought leadership, and happenings in the PwC global network.

Go to Course
Excel Skills for Business Specialization

By Macquarie University via Coursera | 4 courses

This specialization is intended for anyone who seeks to develop one of the most critical and fundamental digital skills today. Spreadsheet software remains one of the most ubiquitous pieces of software used in workplaces across the world. Learning to confidently operate this software means adding a highly valuable asset to your employability portfolio. In the United States alone, millions of job advertisements requiring Excel skills are posted every day.

Research by Burning Glass Technologies and Capital One

shows that digital skills lead to higher income and better employment opportunities. At a time when digital skills jobs are growing much faster than non-digital jobs, completing this specialization will position you way ahead of others.

In this Specialization, learners develop advanced Excel Skills for Business. Upon completing the four courses in this Specialization, learners can design sophisticated spreadsheets, including professional dashboards, and perform complex calculations using advanced Excel features and techniques. Learners have acquired the skills to manage large datasets efficiently, extract meaningful information from datasets, present data and extract information effectively. In addition, learners have mastered the skills needed to validate data and prevent errors in spreadsheets, create automation, apply advanced formulas and conditional logic to help make decisions and create spreadsheets that help forecast and model data.

Go to Course
Analyzing and Visualizing Data with Power BI


By Microsoft via EdX | 6 weeks, 2 to 4 hours per week

This course is part of the

Microsoft Professional Program Certificate in Data Science

and the

Microsoft Professional Program Certificate in Big Data

..

Power BI is quickly gaining popularity among professionals in data science as a cloud-based service that helps them easily visualize and share insights from their organizations' data.

In this data science course, you will learn from the Power BI product team at Microsoft with a series of short, lecture-based videos, complete with demos, quizzes, and hands-on labs. You'll walk through Power BI, end to end, starting from how to connect to and import your data, author reports using Power BI Desktop, and publish those reports to the Power BI service. Plus, learn to create dashboards and share with business users—on the web and on mobile devices.

What you'll learn

Connect, import, shape, and transform data for business intelligence (BI)
Visualize data, author reports, and schedule automated refresh of your reports
Create and share dashboards based on reports in Power BI desktop and Excel
Use natural language queries
Create real-time dashboards

Go to Course
Creating BI Reports with SQL Server Reporting Services


By Microsoft via EdX | 6 weeks, 2 to 4 hours per week

In this computer science course, you will learn to build reports with SQL Server Reporting Services, which includes new visualization features and mobile capabilities. You will learn to create reporting solutions, mobile reports and dashboards.

Whether you're new to reporting services, or experienced with earlier versions, we'll show you how to build tables, matrices, advanced visualizations, and dashboards with key performance indicators. You'll design and deploy compelling, interactive reports for smartphones, tablets, and browsers.

By the end of the course, you'll have developed a complete reporting solution and be ready to analyze and visualize your own business data with SQL Server Reporting Services.

Note: To complete the hands-on elements in this course, you will require an Azure subscription. You can sign up for a free Azure trial subscription (a valid credit card is required for verification, but you will not be charged for Azure services). Note that the free trial is not available in all regions. It is possible to complete the course and earn a certificate without completing the hands-on practices.

What you'll learn

In this course, you'll learn theory and techniques for:

Designing visually appealing, meaningful and accurate reports and dashboards from business data
Authoring and publishing paginated reports, mobile reports, and key performance indicators (KPIs)
Using SQL Server Reporting Services features such as parameters, expressions, charts, scorecards and dashboards

Go to Course
Data Analysis & Visualization with Excel Professional Certificate Program

By Delft University of Technology (TU Delft) via EdX | 2 courses

Advanced data analysis skills are highly sought by data-driven organizations who wish to harness data to improve business results. This program will help you become a resourceful and independent data analyst who can help organizations reach their goals.

It will cover the main tasks of skillful data analysts – Data importing, cleaning, wrangling, interpreting and visualizing, with special emphasis on real-time dashboards. You will learn advanced techniques and touch upon data science principles with Excel and external plugins.

This program consists of two courses, a basic and an intermediate course. The courses will engage you in real data analysis challenges that simulate the complexity and challenges of data analysts in a business environment. With the Professional Certificate Credential you will be able to demonstrate that you have mastered data processing and you can apply statistics to gain insights from data. Moreover, it will show that you know how to communicate your findings clearly to various stakeholders.

The program will suit practicing professionals who are interested in learning new techniques and tools in Excel to become more productive and efficient. Fresh graduates of various disciplines who set out to become data analysts will enjoy a valuable and hands-on introduction to this profession.

Go to Course