MOOCs (Massive Open Online Courses) are free online courses offered by universities, organisations and industry experts to anyone wishing to learn. For a fee, a number of MOOC providers award successful graduates with a "verified certificate". These are particularly useful if you are studying MOOCs for career or academic advancement as they provide proof that it was you who completed the course.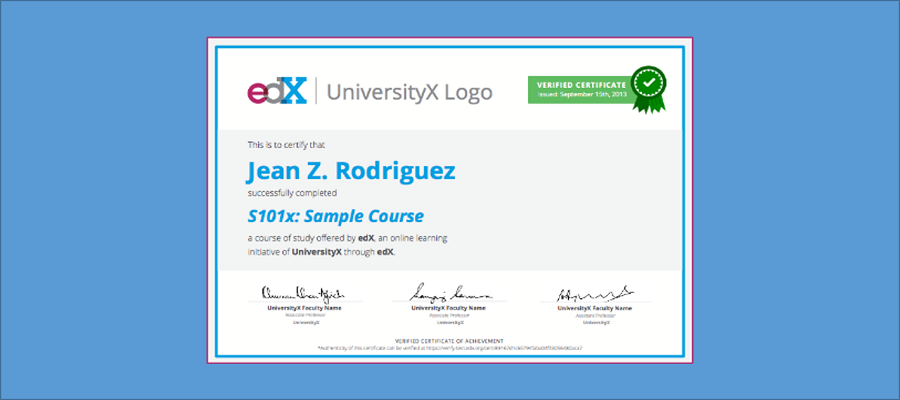 This guide,
ID Verified Certificates in MOOCs
, looks into the advantages of paying for a Verified Certificate and how ID Verification works on three of the major MOOC platforms:
edX
,
Coursera
and
Udacity
.
Find out:
How each platform verifies your identity
How you qualify for a Verified Certificate
How to get your Verified Certificate
How to share your Verified Certificate
What equipment you need to take a verified course
The cost of getting a Verified Certificate
Paying for your Verified Certificate
Refund Policy
Which courses offer Verified Certificates
Read more >>>