Founder at MoocLab
Staff member
Group Manager
Soft skills could give you the edge over other job candidates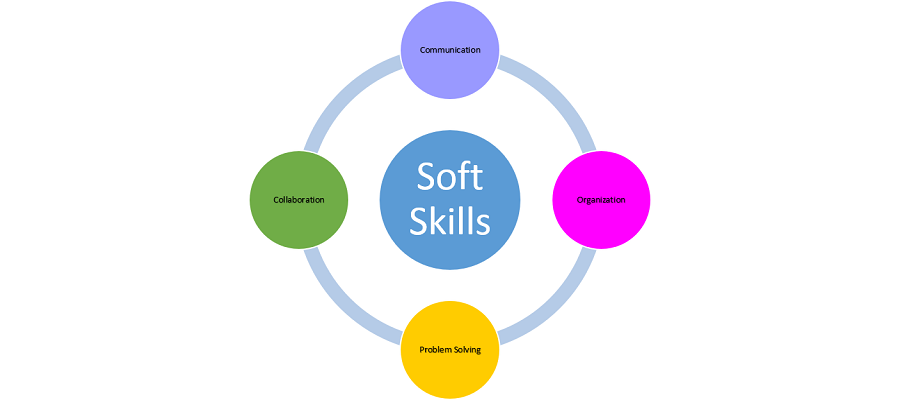 Research has shown recently that job seekers often lack the essential soft skills that employers are looking for. Soft skills include the ability to work well and collaborate with others, communicate well both verbally and in writing, manage conflict, be creative and solve problems. According to
a study
by Wonderlic in 2016, 93% of employers considered soft skills to be either "essential" or "very important" when making hiring decisions. But it seems that it is not always easy to find people who have these skillls as
a survey
by LinkedIn found in 2015: 59% of U.S. hiring managers believe it's difficult to find candidates with soft skills. Being able to demonstrate that you have these desirable skills could well give you the edge over other job candidates.
MoocLab has selected a list of courses on Coursera which will equip you with these vital soft skills and give you a comfortable lead over others.
Communication in the 21st Century Workplace
By The University of California, Irvine
The focus of this course is to heighten students' awareness of workplace communication, and add new interpersonal skills, with the end result of becoming a more competent communicator overall.
The Art of Negotiation
By The University of California, Irvine
The art of negotiation comes into play daily in the life of employees at all levels and in every position. Participants explore how current approaches to negotiation strategy and tactics are used, what negotiation entails, types of negotiation relationships that exist from hard bargain to win-win, to fully partnered relationships and personal ones.
Conflict Resolution Skills
By The University of California, Irvine
Examine listening skills, appropriate and strategic verbal and non-verbal communication skills, and how to assemble a conflict management plan likely to yield positive resolutions.
Improving Communication Skills
By The University of Pennsylvania
Learn how to communicate more effectively at work and achieve your goals.
Business English Communication Skills Specialization
By The University of Washington
This Specialization is designed to teach you to communicate effectively in English in professional contexts.
Effective Communication: Writing, Design, and Presentation Specialization
By The University of Colorado Boulder
By taking the individual courses, Business Writing, Graphic Design, and Successful Presentation, you'll hone your written, visual, and verbal business presentation skills.
Effective Communication in the Globalised Workplace Specialization
By The National University of Singapore
In this Specialization aimed for those who are preparing to enter the workplace, we will share with you some key cultural and linguistic features characterizing effective communication in this increasingly diverse and internationalised workplace.
Work Smarter, Not Harder: Time Management for Personal & Professional Productivity
By The University of California, Irvine
You will be able to gain and apply your knowledge and understanding of personal and professional awareness, organization and commitment, and use the tools, methods and techniques that you have learned in goal setting, prioritization, scheduling, and delegation to overcome time management challenges and enhance productivity.
Creative Problem Solving
By The University of Minnesota
This course deals directly with your ability for creativity which is a critical skill in any field. It focuses on divergent thinking, the ability to develop multiple ideas and concepts to solve problems.
Solving Complex Problems Specialization
By Macquarie University
SOLVING COMPLEX PROBLEMS will teach you revolutionary new problem-solving skills. Involving lectures from over 50 experts from all faculties at Macquarie University, we look at solving complex problems in a way that has never been done before.
Design Thinking for Innovation
By The University of Virginia
In this course, we provide an overview of design thinking and work with a model containing four key questions and several tools to help you understand design thinking as a problem solving approach. We also look at several stories from different organizations that used design thinking to uncover compelling solutions.
Getting Started: Agile Meets Design Thinking
By The University of Virginia
Despite everyone's good intentions, hard work and solid ideas, too many projects end up creating unneeded, unusable, and unsellable products. But it doesn't have to be this way. Agile and design thinking offer a different--and effective--approach to product development, one that results in valuable solutions to meaningful problems.
Inspiring and Motivating Individuals
By The University of Michigan
In this course, you will learn how to create a shared vision for your team and effectively communicate it to your teammates. You will also learn how to set effective goals and expectations in a way that best enables your team to attain the shared vision. Finally, you will understand the most important needs and drivers of performance across cultures, and will learn to align rewards with desired behaviors so that your teammates are motivated to attain the team's objectives.

Introduction to Project Management Principles and Practices Specialization
By The University of California, Irvine
This specialization is a precursor to the
Applied Project Management Certificate
. Project management has been proven to be the most effective method of delivering products within cost, schedule, and resource constraints. This intensive and hands-on series of courses gives you the skills to ensure your projects are completed on time and on budget while giving the user the product they expect.
Inspiring Leadership through Emotional Intelligence
Case Western Reserve University
Emotional intelligence, hope, mindfulness, and compassion help a person reverse the damage of chronic stress and build great leadership relationships. The Positive and Negative Emotional Attractors inspire sustained, desired change and learning at many levels.
Coaching Skills for Managers Specialization
By The University of California, Davis
In this Specialization, you will learn the essential skills to coach people for improved performance. You will learn from Executive Coach and UC Davis Instructor Kris Plachy, who has created and transformed dozens of teams through coaching. She will share best practices, research, tools and models for coaching effectively. You will learn how effective managers use coaching to establish clear expectations and accountability, how to assess performance, and how to conduct coaching conversations that build awareness and get results.