Official Account
Group Manager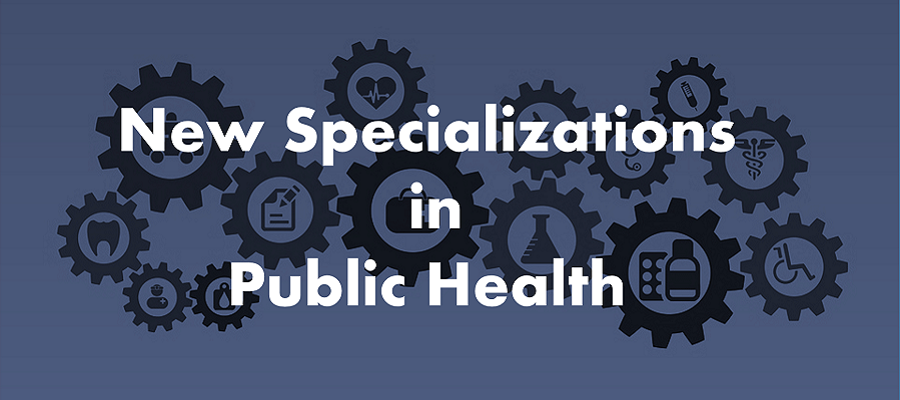 In partnership with Imperial College London, Coursera have recently launched two brand new Specializations in the very in-demand domain of Public Health -
Epidemiology for Public Health
and
Statistical Analysis with R for Public Health
.
Epidemiology for Public Health:
Thousands of new epidemiological studies are conducted every year and their results can have a profound impact on how we live our lives. Decisions regarding the food you eat, how much you exercise, where you live and what treatment you will follow if you get sick are made based on data from such studies. This specialization aims to equip students with the skills that will allow them to correctly interpret epidemiological research, consider its limitations, and design their own studies. (Read below for more details)
Statistical Analysis with R for Public Health:
In this specialisation, students will take a peek at what medical research is and how – and indeed why – you turn a vague notion into a scientifically testable hypothesis. Students will learn about key statistical concepts like sampling, uncertainty, variation, missing values and distributions. Then they will get their hands dirty with analysing data sets covering some big public health challenges – fruit and vegetable consumption and cancer, risk factors for diabetes, and predictors of death following heart failure hospitalisation – using R, one of the most widely used and versatile free software packages around. (Read below for more details)
Epidemiology for Public Health
The first course of the specialisation, Measuring Disease in Epidemiology, looks into the main measures used in epidemiology and how these can inform decisions around public health policy, screening and prevention.
The second course, Study Designs in Epidemiology, provides an overview of the most common study designs, their strengths and limitations.
The third course, Validity and Bias in Epidemiology, builds on the fundamental concepts taught in the previous courses to discuss bias and confounding and how they might affect study results. It also provides the essential skills to prevent and control bias and confounding and critically think about causality.
What will you learn?
Calculate and interpret appropriate measures in order to describe disease frequency, association and attributable risk for given scenarios.
Calculate sensitivity, specificity, positive and negative predictive values, in order to interpret these values in the context of screening.
Compare and contrast different epidemiological study designs in order to describe their strengths and weaknesses.
Identify different types of biases that may occur in epidemiological studies, in order to apply strategies to reduce such biases.
Courses included in this Specialization:
Measuring Disease in Epidemiology
Study Designs in Epidemiology
Validity and Bias in Epidemiology
Key Information About This Course:
Level: Beginner
100% online: Start instantly and learn at schedule
Duration: Approx. 1 month to complete, suggested 13 hours/week.
Flexible schedule and deadlines: Set and maintain flexible deadlines
Subtitles: English only
Statistical Analysis with R for Public Health
This specialisation consists of four courses – statistical thinking, linear regression, logistic regression and survival analysis – and is part of our upcoming Global Master in Public Health degree, which is due to start in September 2019.
What will you learn?
Recognise the key components of statistical thinking in order to defend the critical role of statistics in modern public health research and practice
Describe a given data set from scratch using descriptive statistics and graphical methods as a first step for more advanced analysis using R software
Apply appropriate methods in order to formulate and examine statistical associations between variables within a data set in R
Interpret the output from your analysis and appraise the role of chance and bias as explanations for your results
Courses included in this Specialization:
Introduction to Statistics & Data Analysis in Public Health
Linear Regression in R for Public Health
Logistics Regression in R for Public Health
Survival Analysis in R for Public Health
Key Information About This Course:
Level: Beginner
100% online: Start instantly and learn at schedule
Duration: Approx. 1 month to complete, suggested 12 hours/week.
Flexible schedule and deadlines: Set and maintain flexible deadlines
Subtitles: English only