Official Account
Group Manager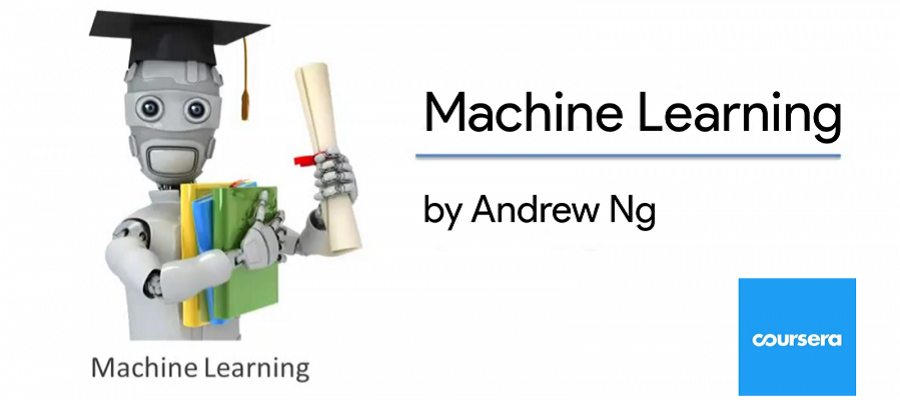 Machine Learning
by Stanford is one of Coursera's most popular courses of all time. Taught by the MOOC platform's co-founder Andrew Ng, this Coursera-bestseller has over 2 million students and subtitles in over 6 different languages!
The course provides a broad introduction to machine learning, datamining, and statistical pattern recognition. The course will also draw from numerous case studies and applications, so that students also learn how to apply learning algorithms to building smart robots (perception, control), text understanding (web search, anti-spam), computer vision, medical informatics, audio, database mining, and other areas.
Topics Include:
Supervised learning (parametric/non-parametric algorithms, support vector machines, kernels, neural networks)
Unsupervised learning (clustering, dimensionality reduction, recommender systems, deep learning)
Best practices in machine learning (bias/variance theory; innovation process in machine learning and AI)
Skills Gained in this Course:
Logistic Regression
Artificial Neural Network
Machine Learning (ML) Algorithms
Machine Learning
Key Information About This Course:
100% online:start instantly and learn at schedule
Flexible schedule and deadlines:Set and maintain flexible deadlines
Approx. 55 hours to complete: Suggested: 7 hours/week
Subtitles: English, Chinese, Hebrew, Spanish, Hindi, Japanese
Click here
to find out more.