LinkedIn recently posted a list of
The Most In-Demand Jobs Right Now
showing which jobs saw the biggest spikes in demand over the past month, along with the roles attracting the most demand overall.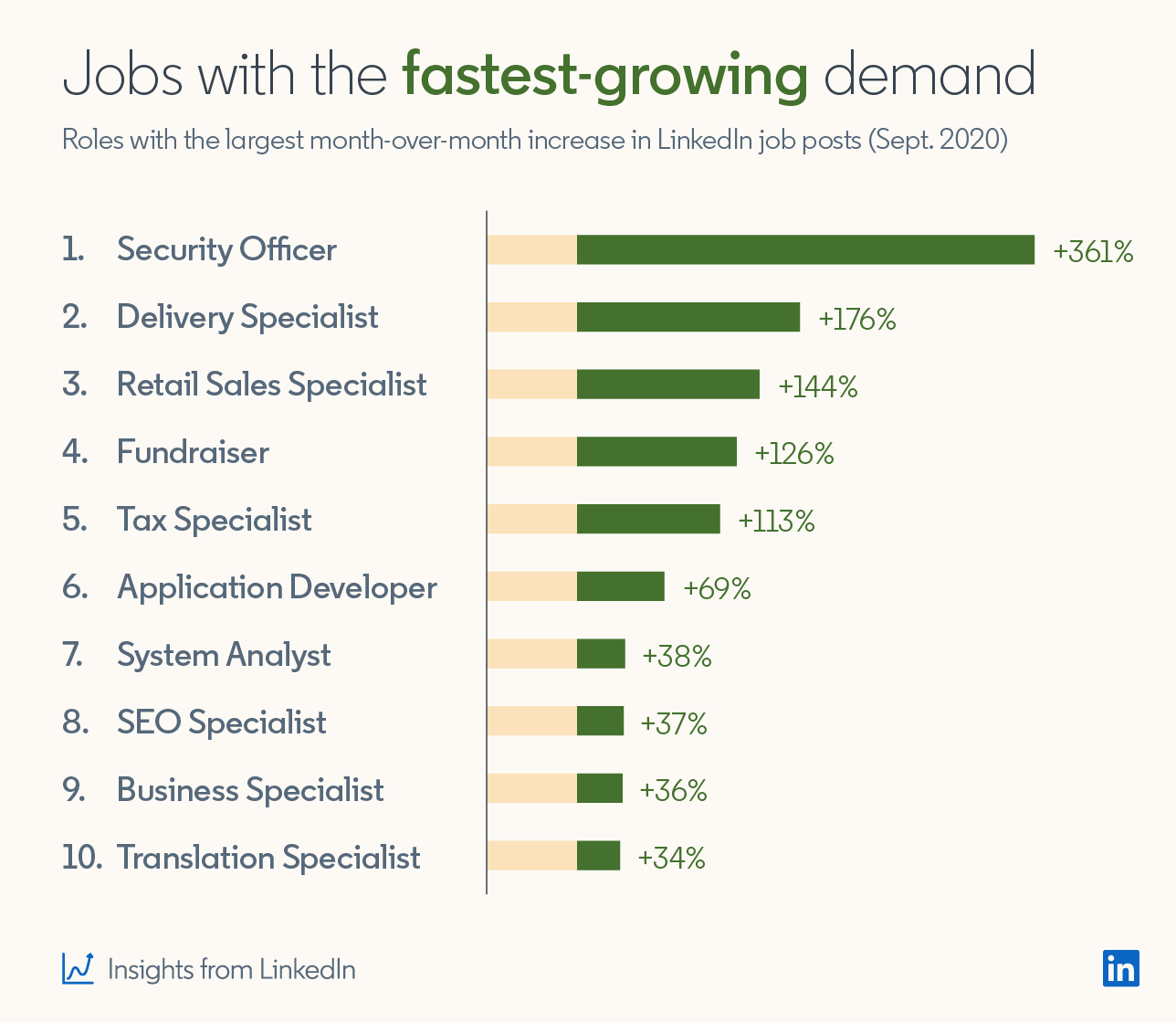 The results show a high demand for in-person essential workers, but also those jobs that help companies build a virtual presence - a trend that has been accelerated by the COVID-19 pandemic. As such, demand is rising for jobs like application developer, search engine optimization (SEO) specialist, and system analyst— all of which can help companies reach consumers virtually.
In order to support the MoocLab Community, we have put together
a list of recommended courses
for those jobs which require skills that can easily be gained through online courses.
Click here
to see what skills you can gain to land one of these in-demand jobs.