Founder at MoocLab
Staff member
Group Manager
"
Achieve better health in the population through strengthening the public health science base, training the next generation of public health leaders and influencing health policies and programmes around the world.
"
This is what Imperial College London's School of Public Health is working towards under the leadership of
Professor Deborah Ashby
. Combining its research, teaching and evidence-led policy work, the School of Public Health aims to address the major public health challenges of the twenty-first century.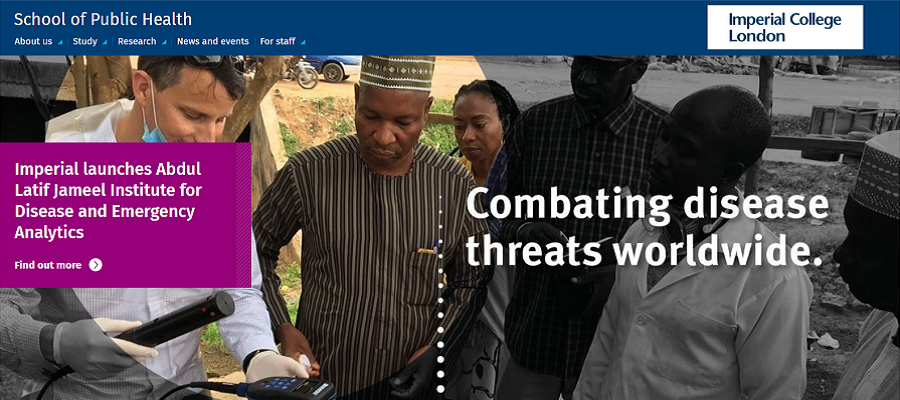 Imperial College London is one of the top 10-ranked universities in the world as well as the most international university in the United Kingdom, with students and faculty from more than 140 countries. Now their School of Public Health is truly working on a global scale by making their public health content more widely accessible in partnership with MOOC platform Coursera. In January 2019, Coursera announced the launch of a health vertical by partnering with 15 of the world's top universities to help address the shortage of skilled workers in the health industry.
"
The world needs many more people trained in the science and application of public health to address chronic diseases such as diabetes and dementia, emerging infections, and health impacts of environmental hazards and inequality
," said Helen Ward, co-Director of the new Master of Public Health at Imperial College London.
Imperial College London's School of Public Health currently offer two Public Health Specialization Programs on Coursera which are part of their online
Global Master of Public Health
and can count towards the degree learning. The Specializations are made up of a series of courses that help you master Statistical Analysis and Epidemiology for Public Health. See details below:
Statistical Analysis with R for Public Health Specialization
Statistical analysis has a key role in medicine, including the discipline of public health. This specialization looks at what medical research is as well as key statistical concepts like sampling, uncertainty, variation, missing values and distributions. You'll analyse data sets covering some big public health challenges – fruit and vegetable consumption and cancer, risk factors for diabetes, and predictors of death following heart failure hospitalisation – using R, one of the most widely used and versatile free software packages around.
This specialisation consists of four courses – Statistical Thinking, Linear Regression, Logistic Regression and Survival Analysis. No prior knowledge of statistics or R software is required.
Find out more here ►
Epidemiology for Public Health Specialization
The results of epidemiological studies can have a profound impact on how we live our lives. Decisions regarding the food you eat, how much you exercise, where you live and what treatment you will follow if you get sick are made based on data from such studies. This specialization aims to equip you with the skills that will allow you to correctly interpret epidemiological research, consider its limitations, and design your own studies.
This specialisation consists of three courses in Epidemiology - Measuring Disease, Study Designs and Validity and Bias. A background in health sciences or/and quantitative methods would be useful, but not essential.
Find out more here ►
Although part of the Global Master in Public Health degree, the Spaecializations can both be taken independently.