Founder at MoocLab
Staff member
Group Manager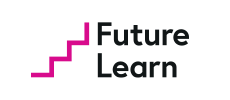 FutureLearn have added many brand new courses for you to start in August and September. You could explore languages and cultures, understand finance and fraud, or simply discover something new…
Explore languages and cultures

​
Spanish Across the Americas: Beginners
Universidad Nacional de Córdoba
Journey across the Americas and learn the basics of the Spanish language while you discover Latin American culture.

​
Cultural Heritage and the City
European University Institute (EUI)
Find out how cities develop their own unique heritage and project themselves as cultural hubs. Explore urban cultural heritage and key concepts related to it.
Understand finance and fraud

​
Managing Public Money
The Open University
Explore the key principles of public financial management. Understand how to effectively create and demonstrate value for citizens.

​
The Data Explosion
Kogod School of Business at American University
Discover the origins of the current data explosion and learn the implications on fraud and fraud detection.
Learn video game design

​
Object-oriented Programming in Python: Create Your Own Adventure Game
Raspberry Pi Foundation
Learn object-oriented programming principles, by creating your own adventure game in Python.

​
Game Design and Development: a Bit-by-Bit History of Video Game Music
Abertay University
Chart the evolution of the classic 8-bit sound and discover the role of musicians in game design.
Address social challenges

​
Volunteering with Refugees
Cambridge English Language Assessment & Crisis Classroom
Understand how you can best support the linguistic and social needs of refugees when volunteering.

​
Achieving Sustainable Development
Trinity College Dublin
Discover the challenges of sustainable development. See the impact of UN Sustainable Development Goals on real people.
Discover something new

​
Learn About Weather
University of Exeter, Met Office & RMetS
Explore all things weather - from storms to climate - with this course that looks at the basic processes behind the weather.

​
World of Spies: Keeping Secrets
Purdue University
Get a taste of the world of spies and spy training. Explore how secret information is collected and learn how you can keep your secrets safe.
Browse all courses