Official Account
Group Manager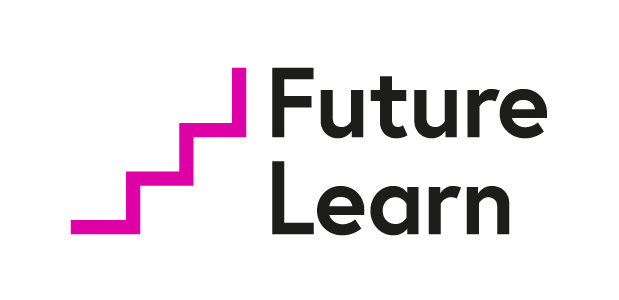 Now's your opportunity to join the microcredentials starting this month -
January 2021
- on
FutureLearn
. This is the perfect time to continue your lifelong learning, build in-demand skills and set your career up for a brighter future. From
Change Management
to
Teaching Healthcare Professionals
, you'll learn the specialist skills needed for success in thriving industries.
FutureLearn Microcredentials are a great way to learn without the time and cost commitment of a full degree. They can be used as an independent certification and some offer academic credit towards a degree. Plus, each microcredential includes a formal, online assessment, so you can showcase your skills to employers.
Find the right microcredential for you now and start building a brighter career.
Course
Organisation
Start date

Enhance your skills and practices in teaching and access accredited, professional learning from top healthcare teaching educators at The University of Glasgow.

www.futurelearn.com

The University of Glasgow
18-Jan

Grow your career and skills in health services management in ten weeks, with the University of Glasgow's online microcredential for healthcare professionals.

www.futurelearn.com

The University of Glasgow
18-Jan

Build the professional skills to succeed as a change leader in your organisation in just 10 weeks with the University of Glasgow's accredited microcredential.

www.futurelearn.com

The University of Glasgow
18-Jan

Explore the effects and impact of trauma on mental health and psychological wellbeing with this online microcredential course from the University of Glasgow.

www.futurelearn.com

The University of Glasgow
18-Jan

Discover the secret to successful project management and learn professional skills with this practical course led by experts from the University of Glasgow.

www.futurelearn.com

The University of Glasgow
18-Jan

Gain in-demand data analysis skills and learn to communicate data insights using Tableau to fast-track a career in data science with this online credential.

www.futurelearn.com

FutureLearn
18-Jan

Enjoy free online courses from leading UK and international universities.

www.futurelearn.com

FutureLearn
25-Jan

Enjoy free online courses from leading UK and international universities.

www.futurelearn.com

FutureLearn
18-Jan

Enjoy free online courses from leading UK and international universities.

www.futurelearn.com

FutureLearn
25-Jan

Explore the impact of cultural factors in international marketing and business management and access degree-level, CIM-endorsed digital marketing training.

www.futurelearn.com

Anglia Ruskin University
18-Jan

Gain project management certification and key human resource management skills in this online project management microcredential from Anglia Ruskin University.

www.futurelearn.com

Anglia Ruskin University
18-Jan

Get to know your consumer and their buying behaviour, and learn how to target your marketing accordingly with ARU's CIM endorsed online marketing credential.

www.futurelearn.com

Anglia Ruskin University
18-Jan

Discover key trends in modern politics, and explore the global issues and challenges facing the world today, in this online microcredential from the University.

www.futurelearn.com

The University of Kent
18-Jan

Identify the complex sets of laws and policies that inform the varied field of migration law with Sian Lewis-Anthony from Kent Law School.

www.futurelearn.com

The University of Kent
24-Jan

Enjoy free online courses from leading UK and international universities.

www.futurelearn.com

Queen Mary University of London
25-Jan

Build up-to-date, practical knowledge of the business of fashion and the contemporary fashion market with Institut Français de la Mode's online microcredential.

www.futurelearn.com

Institut Francais de la Mode
25-Jan

Gain a cultural competency and linguistic understanding of the French language with King's College London and learn how to read, write, speak and listen in it.

www.futurelearn.com

Kings College London
16-Jan

Learn the basics of everyday Spanish – including reading, speaking, listening, and writing – in this online Spanish course from King's College London.

www.futurelearn.com

Kings College London
16-Jan