Official Account
Group Manager
What is Business Intelligence?
Business Intelligence (or BI) includes the processes and technology that are involved in collecting, storing and analyzing data produced by a company in order to make informed decisions and increase efficiency.
Why learn Business Intelligence?
BI is extremely important to businesses and as more organisations turn toward data-driven decision making, they need skilled professionals to help them do this, making Business Intelligence professionals highly in demand.
Related job titles
Big Data/Hadoop Developer
Business Intelligence Consultant
Business Intelligence Architect
Business Intelligence Analyst
Database Applications Developer
Data Warehouse Developer
Data Warehousing Consultant
ETL Developer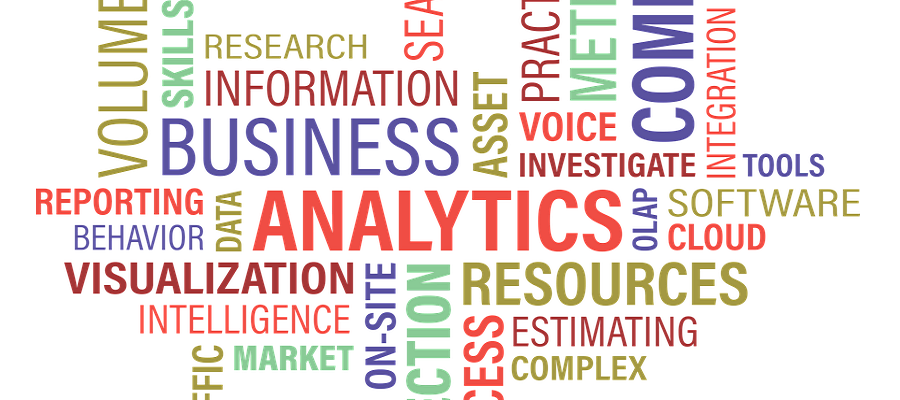 The following MOOC programs will help you gain and develop those much needed skills employers are looking for.

Excel to MySQL: Analytic Techniques for Business Specialization
By Duke University via Coursera | Beginner Level | 5 courses
Formulate data questions, explore and visualize large datasets, and inform strategic decisions. In this Specialization, you'll learn to frame business challenges as data questions. You'll use powerful tools and methods such as Excel, Tableau, and MySQL to analyze data, create forecasts and models, design visualizations, and communicate your insights. In the final Capstone Project, you'll apply your skills to explore and justify improvements to a real-world business process.
Go to Course ...
---
Data Visualization with Tableau Specialization
By University of California, Davis via Coursera | Beginner Level | 5 courses
This Specialization, in collaboration with Tableau, is intended for newcomers to data visualization with no prior experience using Tableau. We leverage Tableau's library of resources to demonstrate best practices for data visualization and data storytelling. You will view examples from real world business cases and journalistic examples from leading media companies.
Go to Course ...
---
Business Analytics Specialization
By The University of Pennsylvania via Coursera | Beginner Level | 5 courses
This Specialization provides an introduction to big data analytics for all business professionals, including those with no prior analytics experience. You'll learn how data analysts describe, predict, and inform business decisions in the specific areas of marketing, human resources, finance, and operations, and you'll develop basic data literacy and an analytic mindset that will help you make strategic decisions based on data.
Go to Course ...
---
Advanced Business Analytics Specialization
By the University of Colorado Boulder via Coursera | Intermediate Level | 5 courses
Gain Real-World Business Analytics Skills. Leverage data to solve complex business problems. The Advanced Business Analytics Specialization brings together academic professionals and experienced practitioners to share real world data analytics skills you can use to grow your business, increase profits, and create maximum value for your shareholders. Learners gain practical skills in extracting and manipulating data using SQL code, executing statistical methods for descriptive, predictive, and prescriptive analysis, and effectively interpreting and presenting analytic results.
Go to Course ...
---
Data Analysis and Presentation Skills: the PwC Approach Specialization
By PwC via Coursera | Beginner Level | 5 courses
This Specialization will help you get practical with data analysis, turning business intelligence into real-world outcomes. We'll explore how a combination of better understanding, filtering, and application of data can help you solve problems faster - leading to smarter and more effective decision-making. You'll learn how to use Microsoft Excel, PowerPoint, and other common data analysis and communication tools, and perhaps most importantly, we'll help you to present data to others in a way that gets them engaged in your story and motivated to act.
Go to Course ...
---
Business Statistics and Analysis Specialization
By Rice University via Coursera |
Beginner Level | 5 courses
The Business Statistics and Analysis Specialization is designed to equip you with a basic understanding of business data analysis tools and techniques. You'll master essential spreadsheet functions, build descriptive business data measures, and develop your aptitude for data modeling. You'll also explore basic probability concepts, including measuring and modeling uncertainty, and you'll use various data distributions, along with the Linear Regression Model, to analyze and inform business decisions.
Go to Course ...
---
Data Warehousing for Business Intelligence Specialization
By The University of Colorado via Coursera | Advanced Level | 5 courses
Evaluate business needs, design a data warehouse, and integrate and visualize data using dashboards and visual analytics. This Specialization covers data architecture skills that are increasingly critical across a broad range of technology fields. You'll learn the basics of structured data modeling, gain practical SQL coding experience, and develop an in-depth understanding of data warehouse design and data manipulation.
Go to Course...
---
Business Analytics MicroMasters Program
By Columbia University via EdX | Intermediate to Advanced Level | 4 courses
Columbia's MicroMasters program in Business Analytics will empower learners with the skills, insights and understanding to improve business performance using data, statistical and quantitative analysis, and explanatory and predictive modelling to help make actionable decisions. The curriculum is designed to provide learners with a series of courses that emphasizes the use of statistical analysis, computing tools, and mathematical models to predict the outcomes of various business decisions, and identify the best implementation.
Go to Course ...