Founder at MoocLab
Staff member
Group Manager
This year, MOOC platform Coursera introduced the Coursera
Global Skills Index
(GSI) highlighting the world's top trending career skills. The first edition of the GSI ranks 60 countries and 10 industries across Business, Technology, and Data Science.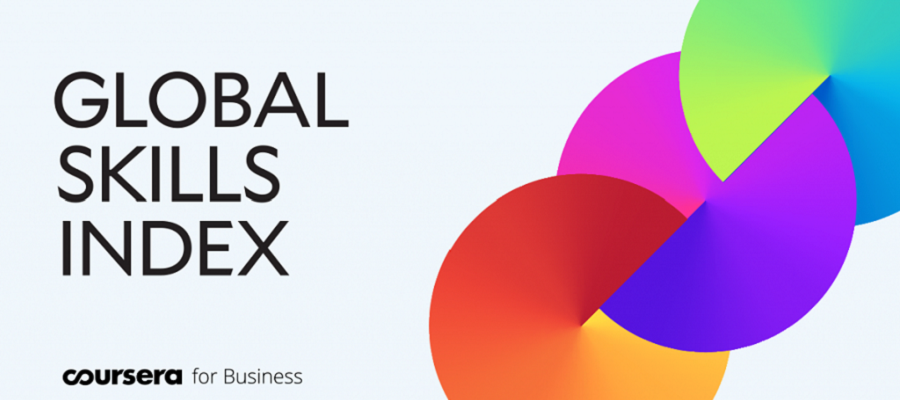 The findings draw from an innovative data methodology that uses machine learning to map skills to the content that teaches them and then robustly measure skill proficiencies based on the assessment performance of the millions of learners on Coursera.
Do you have the skills of tomorrow?
Below is a list of the trending skills based on Coursera's GSI and the courses that will help you master them:
Trending Skill:

Planning
Planning, negotiation, strategy, leadership, marketing
Recommended course:
Organizational Leadership
by Northwestern University (6 courses)
Go to course page ►
Trending Skill:

Leadership
Project efficacy and productivity, negotiation, communicating with executives, time management
Recommended course:
Career Success
by University of California, Irvine (10 courses)
Go to course page ►
Trending Skill:

Microsoft Excel
Data management, financial functions, spreadsheet design, data cleaning and modeling
Recommended course:
Excel Skills for Business
by Macquarie University (4 courses)
Go to course page ►
Trending skill:

Analytics
Business Intelligence consulting, data-driven decision making, data visualization and presentation
Recommended course:
Data Analysis and Presentation Skills: the PwC Approach
by PricewaterhouseCoopers (5 courses)
Go to course page ►
Trending Skill:

Decision-making
Leading in a virtual world, decision analysis, corporate governance
Recommended course:
Strategic Leadership and Management
by University of Illinois at Urbana-Champaign (7 courses)
Go to course page ►
Trending Skill:

Data Visualization
Business metrics, binary classification, entropy, linear regression, Tableau, big data management
Recommended course:
Excel to MySQL: Analytic Techniques for Business
by Duke University (5 courses)
Go to course page ►
Trending Skill:

Project Management
Scoping projects, setting budgets, risk prioritization, identifying key stakeholders
Recommended course:
Introduction to Project Management Principles and Practices
by University of California, Irvine (4 courses)
Go to course page ►
Trending Skill:

Marketing Strategy
Cross-channel customer acquisition, online behavior analysis, email marketing, display advertising
Recommended course:
Digital Marketing
by University of Illinois at Urbana-Champaign (7 courses)
Go to course page ►
Trending Skill:

Financial Statements
Marketing strategy, people management, corporate finance, operations analysis
Recommended course:
Business Foundations
by The Wharton School of the University of Pennsylvania (6 courses)
Go to course page ►
Trending Skill:
Forecasting
Risk Analysis, revenue optimization, modeling techniques, investment analysis, company valuation
Recommended course:
Business and Financial Modeling
byThe Wharton School of the University of Pennsylvania (5 courses)
Go to course page ►
For more information on Coursera's Global Skills Index, visit
Introducing the Coursera Global Skills Index | Coursera Blog