Founder at MoocLab
Staff member
Group Manager
Applications for the University of Illinois'
Online Master of Business Administration (iMBA)
2020 cohort are now open via Coursera. The iMBA is a career-focused online program which focuses on leadership and management skills that help students thrive in today's business environment. Challenging team-based projects, face-to-face class sessions with faculty and peers, and a selection of 8 different Specializations make this MBA curriculum unmatched in flexibility and impact.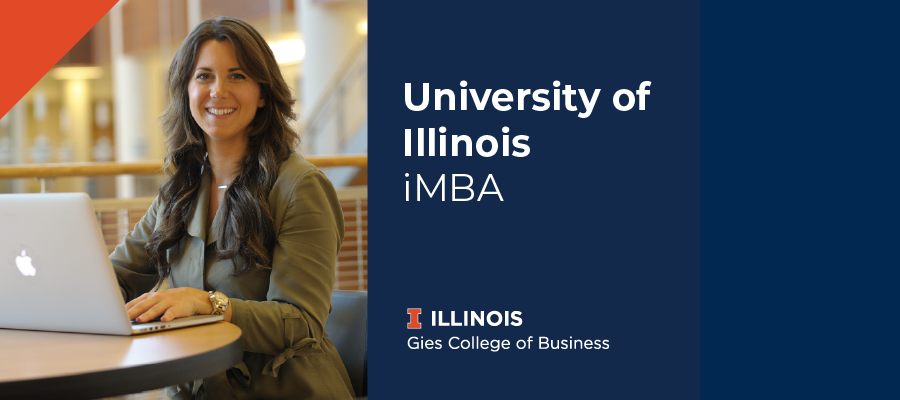 Students in the iMBA program earn the same high-quality MBA degree that on-campus students earn. The University of Illinois leverages Coursera's online education platform to deliver the program curriculum, allowing iMBA students to benefit from Coursera features such as interactive video transcription, in-course note taking, and seamless learning across multiple devices. Students attend live classroom sessions with professors, work together on group projects, connect with instructors during live office hours on the Illinois platform.
At a glance
Length: 24 - 36 months
Nº Courses: 18 courses plus three capstone projects
Total Cost: $21,384
Next cohort starts: January 8, 2020
Priority Application Deadline 1: July 12, 2019
Priority Application Deadline 2: September 13, 2019
Final Deadline: November 22, 2019
Start your application now ►
How it works
The iMBA program is delivered completely online. Courses are grouped into Specializations that include readings, lectures, hands-on projects, and more. Faculty work with students via interactive classes, projects, and office hours. The program culminates in a capstone project that simulates a real-world business scenario. The courses are designed to help students apply new skills directly to their careers.
What It's like to Get Your iMBA on Coursera ►
Admissions
The program welcomes current and future business leaders from varied backgrounds, including the arts, sciences, music, engineering, finance, accounting, consulting, marketing, medicine, military, and more. No GMAT required.
Spring 2020 Cohort Deadlines:
Priority Round 1 July 12, 2019
Priority Round 2 September 13, 2019
Final Deadline November 22, 2019
Benefits of applying for a priority deadline:
No application fee (Normally $70 for domestic applicants, $90 for international applicants)
Option to begin coursework early
Program start dates:
Program cohorts begin in January and August of each year. Students can begin as non-degree students at any time throughout the year.
Application Requirements
International applicants must submit an official TOEFL or IELTS score. Some domestic applicants are also required to take the TOEFL or IELTS if they completed their post-secondary education in a country where English is not the primary language.
Application Process
The first step is to fill out the online application and attach all required materials (copies of transcripts for all higher education, resume, essay, and names with emails for your recommenders). After the admissions committee reviews your materials, you may be invited to an online interview. After the interview, the admissions committee will notify you with a decision. Online office hours, an admissions checklist, webinars, and email and phone support are available.
Start your application now
Financial Aid
Students in the United States may qualify for student aid. To learn more about federal financial aid, please visit
Office of Student Financial Aid
. Coursera financial aid is available for open courses. To learn more please visit the
Coursera Learner Help Center.
Program Length
10-15 hours of commitment per week is needed to complete a for-credit course. There are 3 terms per year: Fall (Aug-Dec), Spring (Jan-May), and Summer (May-Aug). Most students complete the degree in 24-36 months.
Start your application now ►