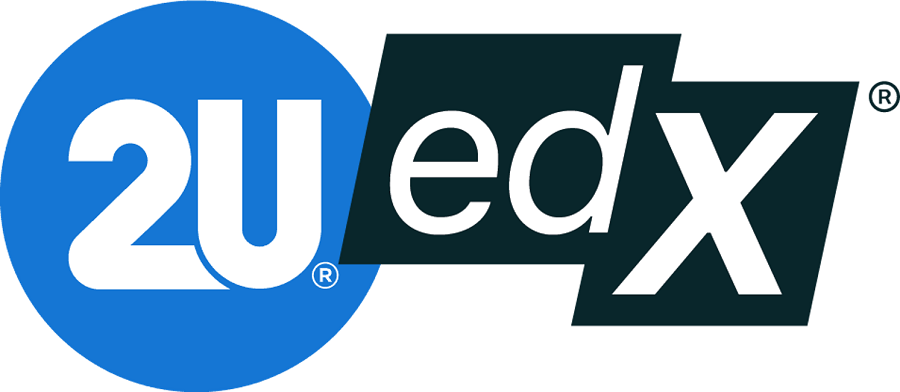 2U, a publicly-traded online program manager, announced last week the acquisition of Harvard and MIT-founded edX, the non-profit online course provider, for $800 million cash. The transaction, which is expected to close this fall, includes substantially all of edX's assets, including the edX brand, website, and marketplace. 2U says it intends to operate edX as a public benefit corporation. In other words, edX will become a for-profit subsidiary of the NASDAQ listed edtech giant.
From its launch in 2012, edX has explicitly marketed itself as the nonprofit alternative to for-profit online course providers like Coursera, making the announcement one of the most unexpected in the online education space. While much of the media coverage recognises the reasons behind this partnership, some question the ethics around it.
Below is a list of the main media coverage following the announcement:
Coverage from the parties involved:
edX and 2U to Join Together in Industry-Redefining Combination
- EdX Founder, Anant Agarwal
"2U shares our vision that online education has the power to expand access, create opportunity, and transform lives. By working together, we can realize our shared vision even faster, to empower learners like you to unlock your potential."
2U, Inc. and edX to Join Together in Industry-Redefining Combination
– 2U
"Unlocking free-to-degree opportunities for learners, universities, and employers."
2U and edX: Expanding Access and Ushering in a New Era of Online Learning
- 2U CEO Chip Paucek
"For the past 13 years, 2U has been on a journey of eliminating the back row in higher education. Today marks one of the most significant milestones in that journey and in the evolution and growth of online education."
Harvard and MIT-led nonprofit to tackle longstanding inequities in education
- The Harvard Gazette
"Harvard, the Massachusetts Institute of Technology, and edX announced a joint effort with education technology company 2U to further the reach and impact of online learning across the world."
Harvard and MIT to Sell edX for $800 Million
- Harvard Magazine
"2U will own and plans to operate edX as a public benefit entity, which means that in addition to creating value for shareholders, edX will also provide a specific public benefit—in this case, online courses, some of which can be audited for free."
MIT and Harvard agree to transfer edX to ed-tech firm 2U
– MIT News
"The transaction is structured to ensure that edX continues in its founding mission, and features a wide array of protections for edX learners, partners, and faculty who contribute courses."
FAQs on agreement to sell edX to 2U, Inc. and fund nonprofit to reimagine digital learning
- MIT News
"This set of FAQs offers information about the announcement of a transaction to sell edX as a public benefit company while funding a nonprofit dedicated to strengthening the impact of digital learning."
What education media are saying:
2U, edX to Combine to Create Online Learning Giant
- Inside Higher Ed
"2U and Coursera, the major for-profit massive open online course provider founded at roughly the same time as the nonprofit edX, have been on a collision course of increasing competition in recent years, and 2U's partnership with edX puts them in even more direct competition."
2U and edX Merger Benefits Both
- Inside Higher Ed
"With edX's new access to capital and 2U's expanded marketing and recruitment capacity, the combined entity is a larger threat to Coursera."
2U Buys edX for $800M, In Surprise End to Nonprofit MOOC Provider Started by MIT and Harvard
- EdSurge
"One question, though, is whether all the existing university partners will choose to continue with a 2U-owned edX once their contracts come up for renewal, since many colleges have said they chose to work with edX because of its nonprofit status."
2U to acquire edX for $800M
- Higher Ed Dive
"The deal is poised to make waves in the online program management and MOOC sectors. With 2U's backing, edX could now pose a greater threat to Coursera, a popular MOOC platform. And some OPM companies may find it harder to compete with 2U because of its new college partners."
2U + edX Analysis: Win for 2U, Risk for edX, Opportunity for Coursera
- ClassCentral Founder, Dhawal Shah
"The dominant narrative seems to be that this a win-win for 2U and edX, and that their combination will pose a threat to Coursera. I'll argue the opposite: acquiring edX might help 2U sell its expensive programs, but it weakens edX by taking away its biggest (or probably only) advantage over Coursera — an ideological one at that."