FutureLearn.com
, the leading social learning platform, has announced the launch of FutureLearn Campus, allowing their university partners to give their current students and staff unlimited access to the online short courses they deliver through the platform, with free access to premium features.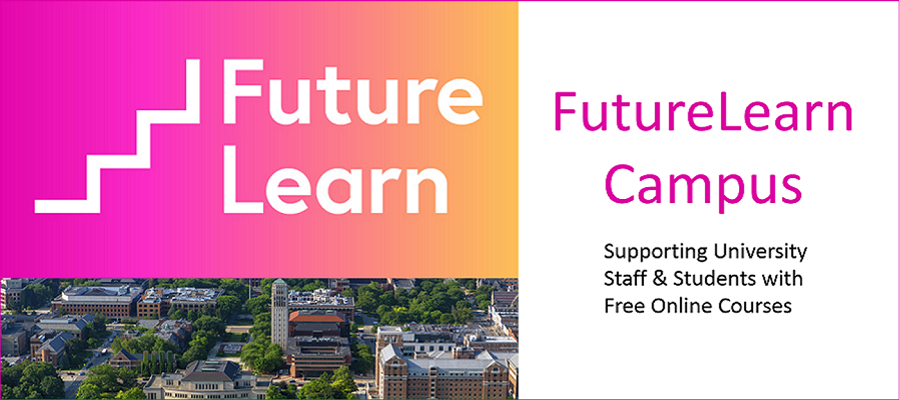 With FutureLearn Campus, students and staff can use their university account to join their university's online courses which can be delivered in an open format or to private cohorts with additional features, including high-touch support. The scheme aims to provide greater flexibility and accessibility within higher education institutions by delivering lifelong learning opportunities to staff, all while responding to the rapidly changing education landscape.
The University of Michigan, ranked #5 in the
World University Rankings by MOOC Performance
(WURMP), is the first partner to sign up to FutureLearn Campus. "
Both FutureLearn and the University of Michigan are committed to delivering high-quality education and transforming access to learning
," said James DeVaney, Associate Vice Provost for Academic Innovation at the University of Michigan. "
In addition to engaging learners around the world, our partnership with FutureLearn also allows us to provide new learning experiences to our campus community as they seek to deepen knowledge, obtain new skills, and explore new areas of interest
."
Justin Cooke, Chief Content and Partnerships Officer at FutureLearn also commented: "
At FutureLearn, we believe that high quality education should be as accessible and flexible as possible. In an increasingly digitalised society, FutureLearn Campus will provide universities with the tools they need to share their content with students and staff all over the world while bridging that gap between their online and in-person offerings
."
Given the current situation with the coronavirus outbreak, this initiative provides a timely opportunity for universities to allow their students and staff to take their learning and teaching online. "
We're working closely with a lot of our partners to support them to do this and we hope FutureLearn Campus is a help at this time,
" added Justin Cooke.