Coventry University
(UK) has been named as the world's best university for its provision of Massive Open Online Courses or "MOOCs" in MoocLab's
World University Rankings by MOOC Performance 2021
.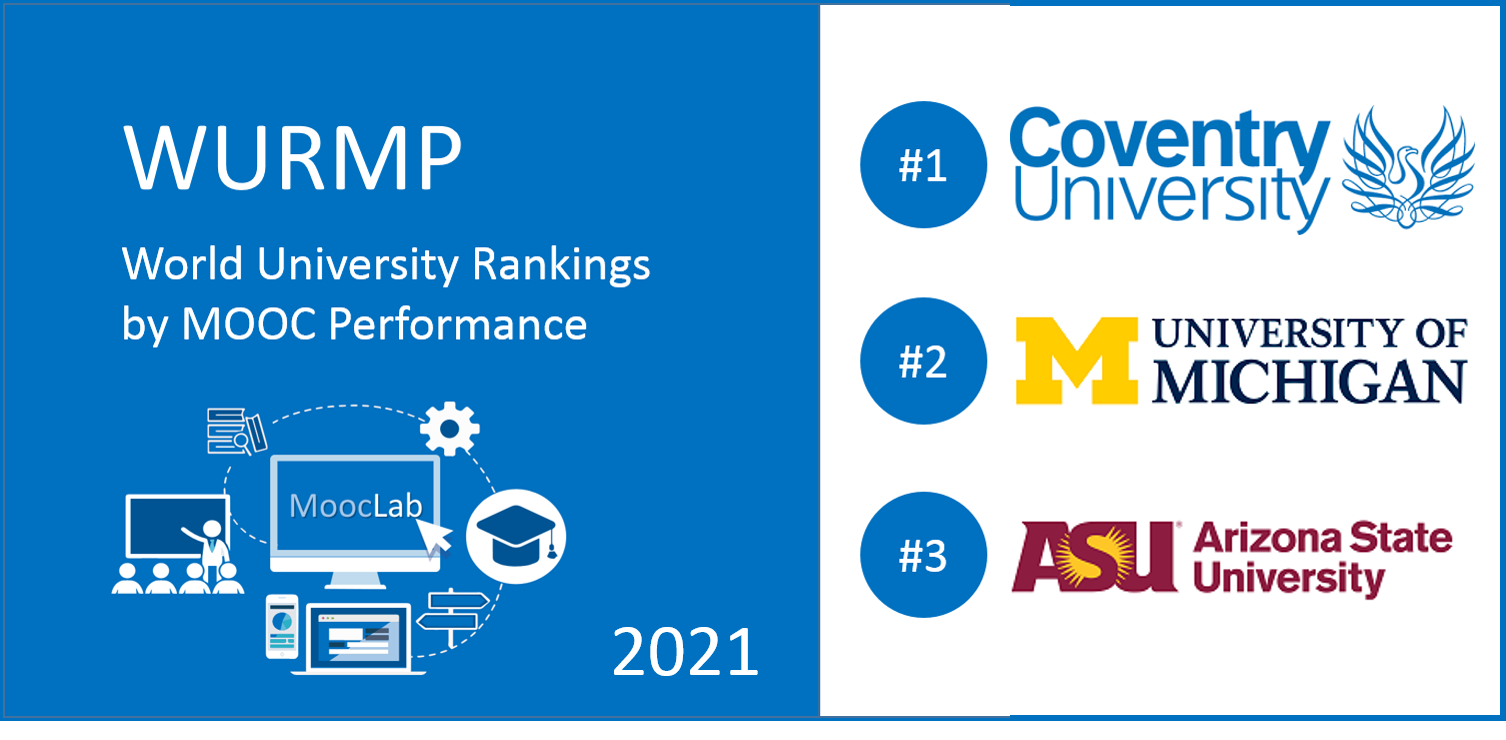 MOOCs are educational courses which are delivered online and are open and available for anyone to enrol. MOOCs are often delivered by renowned professors from prestigious universities and they're usually free to access, making them an affordable and flexible way to gain in-demand skills.
Released today, the World University Rankings by MOOC Performance 2021 (WURMP 2021) include 200 universities covering 34 different countries across the world offering online courses on the three leading MOOC platforms - Coursera, edX and FutureLearn. This year, 14 new entrants are included in the top 200 with 255 universities evaluated in total.
To find out more about MOOCs, see MoocLab's
MOOC Help Centre
.
The tables rank universities based on 5 performance indicators that measure an institution's performance across the number of MOOCs provided, the provision of course programs, course programs bearing credit, MOOC-based degrees and the institution's average world ranking*.
Coventry University
(UK) took the #1 rank primarily through its impressive provision of 21 MOOC-based degrees* available on the
FutureLearn Platform
- that's 15 more degrees than the next best achieving university for their number of MOOC-based degrees,
Deakin University
(Australia) with 6 degrees also delivered via FutureLearn.
Continue reading >>