Overview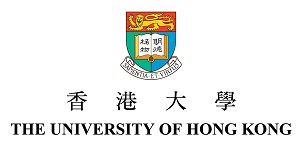 Established in 1911, the University of Hong Kong (HKU) is the territory's oldest institute of higher learning. For more than a century, the University has committed itself to creating knowledge, providing education, and serving society. It has grown with Hong Kong and generations of our graduates have helped shape the city from which the university takes its name. Today, HKU is internationally renowned as a research-led comprehensive university, with frontier research endeavours and scholarly achievements that have won it worldwide acclaim.
As a leading international institution of higher learning in Asia, HKU strives to attract and nurture outstanding scholars from around the world through its excellence and innovation in teaching and learning, research and knowledge exchange, and its contributions to the advancement of society and the development of leaders through global presence, regional significance and engagement with the rest of China.
MOOCs
Micro-Credentials
A micro-credential is a certificate program that is made up of a series of related courses to develop a particular skill for professional development.
The University of Hong Kong have partnered with edX to deliver the following micro-credentials:
Professional Certificate in FinTech
You will learn about the world of FinTech and the opportunities and challenges it is bringing around the world. The Professional Certificate program will give you the tools to understand the interaction of finance and technology across the financial system as well as insight into the major technologies involved and the emerging business models and players in the industry.