Overview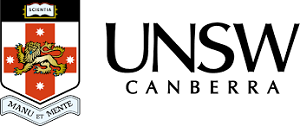 Working at the intersection of a leading university and a military academy, UNSW Canberra at the Australian Defence Force Academy has been educating defence leaders for half a century. UNSW Canberra graduates shape Australia, the region and the international community as leaders in defence, government, and industry.
Through our experience in education and our achievements in research, we excel in teaching undergraduate, postgraduate and doctoral research students across arts, business, cyber security, engineering, IT, logistics, management, space and science. Our undergraduate programs are tailored to the educational needs of members of the Australian Defence Force, while our graduate and doctoral research programs are available to all students. Since 2016, entry to undergraduate study in all Engineering specialisations has been opened up to civilian students.
UNSW Canberra is the only national academic institution with an integrated defence focus. Its strength is in defence related, security and engineering research. UNSW Canberra has the highest teacher to student ratio in Australian higher education. UNSW Canberra graduates almost double the number of postgraduate students compared to undergraduate students, reflecting our growth and strength as an excellent, full service university campus.
Approximately 46% of UNSW Canberra undergraduates are the first in their immediate family to study at a university. For UNSW as a whole the figure is 42%- both figures are higher than typical for Go8 universities, demonstrating the real impact of education in social change.
MOOCs
UNSW Canberra have partnered with FutureLearn to deliver online courses to learners across the globe.
Learn new skills, pursue your interests or advance your career with these short online courses from UNSW Canberra:
Click on a course title to go to the course page
See all courses from UNSW Canberra on FutureLearn ►