Overview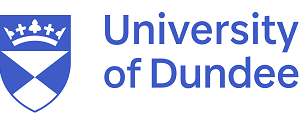 The University of Dundee is internationally recognised for the quality of its teaching and research and has a core mission to transform lives across society.
Dundee has particular strengths in life sciences and medical research. The College of Life Sciences at Dundee is one of the largest and most productive Life Sciences research institutes in Europe and has been recognised in the Biotechnology and Biological Sciences Research Council Excellence with Impact Awards for 'Greatest Delivery of Impact'.
The School of Medicine is among the top-rated in the UK and hosts research expanding from "the cell to the clinic to the community".
The University is the central hub for a multi-million pound biotechnology sector in the east of Scotland, which now accounts for 16% of the local economy.
More than 17,000 students are enrolled at Dundee, helping make the city Scotland's most student-friendly. With high-quality teaching, world-leading research, and a £200 million investment in a compact, friendly campus with an unrivalled position in the heart of the city centre, the University of Dundee has been rated number one in Scotland and in the UK Top 10 for the past five years in the Times Higher Education Student Experience Survey.
The University was awarded the Queen's Anniversary Prize for Higher Education in 2014 for the work of the Centre for Anatomy and Human Identification, one of the world's foremost institutions for the study and application of human anatomy, forensic human identification, disaster victim identification and forensic and medical art.
MOOCs
The University of Dundee have partnered with FutureLearn to deliver online courses to learners across the globe.
Learn new skills, pursue your interests or advance your career with these short online courses from The University of Dundee:
Click on a course title to go to the course page
See all courses from The University of Dundee on FutureLearn ►