Overview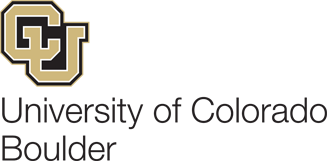 CU-Boulder is a dynamic community of scholars and learners on one of the most spectacular college campuses in the country. As one of 34 U.S. public institutions in the prestigious Association of American Universities (AAU), we have a proud tradition of academic excellence, with five Nobel laureates and more than 50 members of prestigious academic academies.
In 2018, the Academic Ranking of World Universities listed the University of Colorado Boulder as the 38th best in the world, determined by educational quality, student training, faculty prestige, and faculty research. It is committed to discovering new knowledge and solving the humanitarian, social, and technological challenges of our time. Set in one of the world's most inspiring and entrepreneurial learning environments, the University of Colorado Boulder enables each member of their community to push boundaries, explore the unknown, and change lives.
MOOCs
MOOC Degrees
MOOC Degrees

2
Delivered on

Coursera
Student Support

Course facilitators that hold weekly office hours where you can interact with and ask them questions about the material being covered.
Degree 1
Length

2 years for a full degree, 6-9 months for a graduate certificate
Tuition Fees

$20,000 for the master's degree or $667 per credit hour
Accredited by

Higher Learning Commission (HLC)
Degree 2
Length

2 years
The Master of Science in Data Science degree is subject to final approval by the University of Colorado. Anticipating the first corhort to start in January 2021.