Overview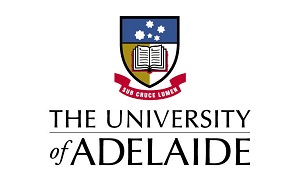 The University of Adelaide is one of Australia's leading research-intensive universities and is consistently ranked among the top 1% of universities in the world. Established in 1874, it is Australia's third oldest university and has a strong reputation for excellence in research and teaching. The University is known for its dedication to the discovery of new knowledge and preparing the educated leaders of tomorrow. It has over 100 Rhodes Scholars, including Australia's first Indigenous winner, and five Nobel Laureates among its alumni community. Currently there are more than 25,000 students from over 90 countries.
MOOCs
The University of Adelaide have partnered with edX to deliver online courses to learners across the globe.
Learn new skills, pursue your interests or advance your career with these short online courses from The University of Adelaide:
Click on a course title to go to the course page
See all courses from The University of Adelaide on edX ►
Micro-Credentials
A micro-credential is a certificate program that is made up of a series of related courses to develop a particular skill for professional development.
The University of Adelaide have partnered with edX to deliver the following micro-credentials:
MicroMasters® Program in Big Data
In this Big Data MicroMasters program, you will learn tools and analytical methods to use data for decision-making, collect and organise data at scale, and gain an understanding of how data analysis can help to inform change within organisations.