Overview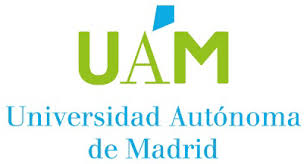 La Universidad Autónoma de Madrid (UAM) es una universidad pública española de vanguardia que se ha labrado un reconocido prestigio a través de su calidad de enseñanza e investigación. Los valores académicos y sociales de sus centros y servicios se han plasmado en proyectos solidarios, medioambientales, sanitarios y de cooperación, guiados por una vocación humanista de servicio a la sociedad.
---
The Autonomous University of Madrid (UAM) is a Spanish avant-garde public university which has yielded recognition through its quality of teaching and research. The academic and social values of its schools and services have been captured in solidarity, environmental, health and cooperation projects, guided by a humanistic vocation for social services.
MOOCs
UAM have partnered with edX to deliver online courses to learners across the globe.
Learn new skills, pursue your interests or advance your career with these short online courses from UAM:
Click on a course title to go to the course page
See all courses from UAM on edX ►
Micro-Credentials
A micro-credential is a certificate program that is made up of a series of related courses to develop a particular skill for professional development.
UAM have partnered with edX to deliver the following micro-credentials:
Professional Certificate in Introducción a la programación en C
En este programa de Certificación Profesional tendremos la oportunidad de aprender las bases del lenguaje de programación C. Se trata de un programa introductorio, orientado a todo el público, tanto si tiene experiencia previa en programación como si no.