Overview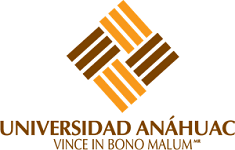 Con más de 50 años de historia, la Universidad Anáhuac es actualmente reconocida como una de las 3 mejores universidades de México según el QS World University Rankings 2020, forma parte de las 500 mejores universidades del mundo. En el ámbito nacional, según QS Graduate Employability Rankings, ocupa el 2do. lugar de empleabilidad a recién egresados.
En la Red de Universidades Anáhuac contamos con más de 60 opciones de licenciatura y 200 programas de posgrado, distribuidos en ocho campus alrededor del país y cinco en el extranjero.
Nuestro modelo educativo de formación integral sitúa a la persona humana en el centro del proceso formativo e impulsa su potencial y desarrollo pleno atendiendo las diferentes dimensiones que los integran como personas: humana, intelectual, profesional, social y espiritual.
Nuestros más de 90 mil egresados respaldan nuestra misión de: Contribuir a la formación integral de líderes de acción positiva y promover institucionalmente el desarrollo de la persona y de la sociedad, inspirados en los valores del humanismo cristiano.
MOOCs
Universidad Anáhuac have partnered with edX to deliver online courses to learners across the globe.
Learn new skills, pursue your interests or advance your career with these short online courses from RIT:
Click on a course title to go to the course page
See all courses from Universidad Anáhuac on edX ►
Micro-Credentials
A micro-credential is a certificate program that is made up of a series of related courses to develop a particular skill for professional development.
Universidad Anáhuac have partnered with edX to deliver the following micro-credentials:
Professional Certificate in Inteligencia emocional y liderazgo
Aprende a usar la inteligencia emocional como herramienta para el éxito profesional. Conoce y mejora tu inteligencia emocional, desarrolla tu liderazgo y trabajo en equipo y aprende a manejar tu estrés de manera positiva.