Overview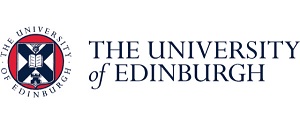 Influencing the world since 1583, The University of Edinburgh is consistently ranked as one of the world's top 50 universities. Today, we are an established and global leader in online learning, providing degree-level education to 3,000 online students in addition to 36,000 students on-campus. We also offer a wide range of free online courses in a variety of subjects.
MOOCs
Micro-Credentials
A micro-credential is a certificate program that is made up of a series of related courses to develop a particular skill for professional development.
The University of Edinburgh have partnered with edX to deliver the following micro-credentials:
MicroMasters® Program in Predictive Analytics for Business Applications
This MicroMasters® program has been designed by the University of Edinburgh to equip you with the skills to successfully set up and deploy your own predictive analysis. The program breaks the process down into four key parts that will help you to develop strong capabilities in this field.