Overview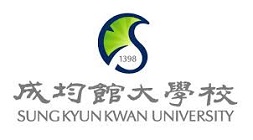 Sungkyunkwan University was founded in 1398 as the highest national educational institute in the early years of the Joseon Dynasty in Korea.
As the oldest university in East Asia, it has fostered leaders of Korean society for over 600 years.
At present SKKU is striving to educate students with a broad knowledge base, communicative leadership and a creative challenging spirit.
As a world-class research university this is one way in which SKKU is contributing to the development of a harmonious global society.
With the support of the world-renowned global company Samsung, SKKU has become a creative and innovative center of higher education. This collaborative approach incorporates foundational knowledge, applied research, a focus on global society, and academic-industrial collaboration.
MOOCs
SKKU have partnered with FutureLearn to deliver online courses to learners across the globe.
Learn new skills, pursue your interests or advance your career with these short online courses from SKKU:
Click on a course title to go to the course page
See all courses from SKKU on FutureLearn ►