Overview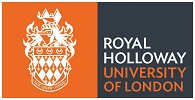 Royal Holloway, University of London, is ranked in the top 30 of all UK universities. Through world class research that expands minds and changes lives, the dedication of our teachers and the feel of the Royal Holloway experience, ours is a community that inspires individuals to succeed academically, socially and personally.
The university was founded by two social reformers who pioneered the ideal of education and knowledge for all who could benefit. Their vision lives on today. As one of the UK's leading research intensive universities we are home to some of the world's foremost authorities in the sciences, arts, business, economics and law. We are strengthened by diversity, and welcome students and academics who travel from all over the world to study and work here, ensuring an international and multi-cultural perspective within a close knit and historic campus.
MOOCs
Royal Holloway have partnered with FutureLearn to deliver online courses to learners across the globe.
Learn new skills, pursue your interests or advance your career with these short online courses from Royal Holloway:
Click on a course title to go to the course page
See all courses from Royal Holloway on FutureLearn ►
World Rankings
THE

#301-350
QS

#308
ARWU

#701-800
WURMP 2020

#189
Information about the World University Rankings
World university rankings can be used as an indicator of a university's prospects and prestige. Ranking publishers use different performance indicators such as teaching quality, research quality or the ratio of staff to students to place higher education institutions in order of success and impact. Results across the different rankings will vary according to the measures used and the importance they place on the different performance indicators.
The rankings listed above are taken from three of the most trusted World University Rankings publishers with the addition of the first ever World University Rankings by MOOC Performance published by MoocLab.
Times Higher Education World University Rankings (THE)
The Times Higher Education World University Rankings focus on 5 core areas: Teaching (30%); Research (30%); Citations (30%); International outlook (7.5%); and Industry Income (2.5%).
See their methodology
QS World University Rankings (QS)
The QS World University Rankings evaluate universities based on Academic Reputation (40%), Employer Reputation (10%), Faculty/Student Ratio (20%), Citations per faculty (20%), International Faculty Ratio and International Student Ratio (5%).
See their methodology
Academic Ranking of World Universities (ARWU)
The Academic Ranking of World Universities ranks universities according to Quality of Education (30%), Quality of Faculty (40%), Research Output (20%), and Per Capita Performance (10%).
See their methodology
World University Rankings by MOOC Performance (WURMP)
MoocLab's World University Rankings by MOOC Performance rank universities based on 5 performance indicators that measure an institution's performance across the number of MOOCs provided (10%), the provision of learning pathways (15%), micro-credentials (20%), degrees (20%) and the institution's average world ranking (35%).
See the methodology