General Information
Best for

Higher Education Students & Professionals
Subjects

Arts & Humanities, Sciences, Technology, Social Sciences, Business
Type of learning

Academic & Professional
Course type

Lecture videos, discussion forums & quizzes
Languages

English and German. Some courses offer subtitles.
Certification

Yes, including ECTS Credits
Learning pathways

Yes
Mobile Apps

No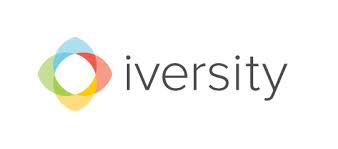 iversity.org
is an education platform that offers online courses in collaboration with universities, companies and NGOs. The company, originally founded in 2011, was the first European platform to offer Massive Open Online Courses (MOOCs) as well as the first platform globally that offered courses awarding ECTS credits. Today iversity has over 750,000 users and more than one million course enrolments.
Iversity offers both free and paid "Pro" courses. Courses are scheduled and run in both English and German, some with subtitles, and the course format includes lecture videos, discussion forums & quizzes. Course material is released on a weekly cycle, so every week a new chapter is made available. For learners taking the paid track, some courses offer a final exam at the end which, if you pass it, will guarantee you an official certificate. This contains detailed information about the course content and your learning achievements.
Learners can enrol on courses with the free Audit Track which gives you access to all course material and the opportunity to participate in the online course community. Students can also upgrade to a paid track if they wish to receive a Statement of Participation or take online proctored examinations.
iversity also offers paid professional development courses known as
PRO-courses
Iversity is a Berlin-based company founded by Hannes Klöpper and Jonas Liepmann.
Tools & Features
50+ courses
750,000+ learners
7 partner organizations
Lecture videos, quizzes & exams
User profiles
Activity dashboard
Discussion forums
Peer-to-peer grading & software grading
ECTS credits
Certification
Statement of Participation
(Free) - Once you have completed 80% of the course material (video lectures and quizzes) you receive a free Statement of Participation. This confirms your active involvement throughout the course. The Statement of Participation will include your name, the instructors name, a description of the course and its duration.
Certificate of Accomplishment
(Paid) - an official document issued by iversity on some courses, which states that you have successfully completed the course. It is graded, identity-verified and signed by your instructor. It also includes a short description of the course content. If you achieve a top 10% grade, this will be noted on your certificate.
ECTS Track
(Paid) - paid study path in which you have access to all the course materials, lecture videos, assignments etc as well as an online course project at the end of the course, awarding you with 3 ECTS points per course. This project is professionally graded by the course instructors.
ECTS Track Bundle
(Paid) - 3 Certificates of Accomplishment with 3 ECTS points each at 40% discount. This track allows you to receive all the three online course project evaluations, one at the end of each course, gaining 3 ECTS points for each of the course projects you successfully accomplished. That is: 9 ECTS points altogether.
After successfully completing the courses, you receive an identity-verified Certificate of Accomplishment with your final grade for each course, signed by the instructor. If you achieve a top 10% grade, this will be noted on your certificate. In addition to your Certificate of Accomplishment, you will receive a Certificate Supplement. This contains detailed information about the course content and your learning achievements.
Course Info
Course Cost

Both Free & Paid Courses
Skill Type

Academic
Business Skills
Technical Skills
Course Type

MOOCs
Course Format

Scheduled
On-Demand
Course Language

English
German
Credentials

ID Verified Certificates (Paid)
University Credits