Overview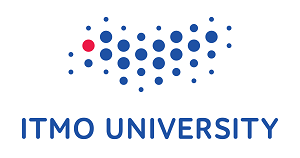 At ITMO University, we love science, innovation and entrepreneurial spirit. Founded in 1900 in St. Petersburg, Russia, ITMO is home to over 14,300 students and bears the status of "National Research University." Our focus is on training elite professionals and tackling some of the world's top scientific and educational challenges in IT, Photonics, Robotics, Translational Medicine, Art & Science, Urban Studies and Science Communication.
Our 43 international research centers generate advanced knowledge and bring top innovative ideas to the market through an established system of R&D support.
Our student team is the only six-time world champion of the ACM International Collegiate Programming Contest. Teams from around the world hone their programming skills at our ITMO World Champions Programming School.
MOOCs
ITMO University have partnered with edX to deliver online courses to learners across the globe.
Learn new skills, pursue your interests or advance your career with these short online courses from ITMO University:
Click on a course title to go to the course page
See all courses from ITMO University on edX ►