Overview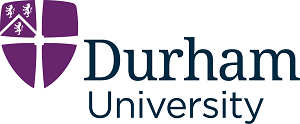 Durham University, based in historic Durham City – home to a UNESCO World Heritage Site, is a collegiate university with long traditions and modern values. It is proud to be an international scholarly community which reflects the ambitions of cultures from around the world.
Durham seeks the highest distinction in research and scholarship, and is committed to excellence in all aspects of education and transmission of knowledge. Its research capability ranks among the best in the United Kingdom. In the most recent UK-wide assessment of the quality of research in universities, 33% of the university's research was rated as world-leading and a further 50% rated internationally excellent. Research and teaching takes place in 26 academic departments and schools across the three faculties: Arts and Humanities, Science, and Social Sciences and Health. Research shapes and inspires the disciplinary structure of the departments and directly informs teaching of both undergraduates and postgraduates.
Durham University is home to over 18,000 students from 150 countries creating a truly diverse student community. All students are members of one of the 17 residential colleges.
These are vibrant, supportive and scholarly communities which provide students with opportunities for gaining new experiences and developing skills which will help them to achieve more in the future. The University has the highest rate of employment and further study in the UK for undergraduates completing their first degree (Higher Education Statistics Agency 2017/18).
Durham University offers a unique blend of heritage and new thinking; of personal development and public benefit; and of an intimate scholarly community with global impact.
MOOCs
Durham University have partnered with FutureLearn to deliver online courses to learners across the globe.
Learn new skills, pursue your interests or advance your career with these short online courses from Durham University:
Click on a course title to go to the course page
See all courses from Durham University on FutureLearn ►