Overview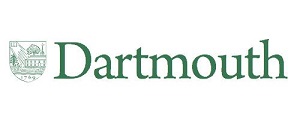 Founded in 1769, Dartmouth is a member of the Ivy League and consistently ranks among the world's greatest academic institutions. Dartmouth has forged a singular identity for combining its deep commitment to outstanding undergraduate liberal arts and graduate education with distinguished research and scholarship in the Arts and Sciences and its four leading graduate schools—the Geisel School of Medicine, the Guarini School of Graduate and Advanced Studies, Thayer School of Engineering, and the Tuck School of Business.
MOOCs
Dartmouth College have partnered with edX to deliver online courses to learners across the globe.
Learn new skills, pursue your interests or advance your career with these short online courses from Dartmouth College:
Click on a course title to go to the course page
See all courses from Dartmouth College on edX ►
Micro-Credentials
A micro-credential is a certificate program that is made up of a series of related courses to develop a particular skill for professional development.
Dartmouth College have partnered with edX to deliver the following micro-credentials:
Professional Certificate in C Programming with Linux
In this C Programming with Linux Professional Certificate program of seven short courses, you will learn how to write, read and debug computer programs in the C programming language while also becoming familiar with the Linux operating system.
Professional Certificate in Leading Innovation with Vijay Govindarajan
Vijay Govindarajan brings his expert knowledge to this Professional Certificate program, which will introduce you to the Three Box framework, which has the potential to transform the future of any organization that embraces it – whether it's a large enterprise, a mid-size business, a start up, or a nonprofit organization.
Professional Certificate in Retail and Omnichannel Management
Master the key essentials of the retail business and gain insights from real-world retailers on how to successfully navigate the transformation from traditional brick and mortar to omnichannel.