General Information
Best for

High School students, Higher Education Students, Life-long Learners
Subjects

Science
Type of learning

Video lectures, interactive demonstrations, exercises, community forums, custom animations, virtual office hours and live sessions
Course type

1 - 10-week self-paced online courses
Languages

English
Certification

Certificate of Participation, Certificate of Achievement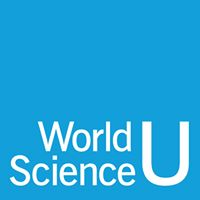 Started by the World Science Festival, and founders Tracy Day and Columbia science professor Brian Greene, World Science U is a platform for online education, dedicated to teaching science to learners old and young. Through videos and animations, demonstrations, discussions, augmenting traditional instructional techniques with the benefits of digital technology, World Science U aims to bring real, in-depth scientific understanding to everyone. Whether you're a novice or an expert, World Science U can teach you what you want to learn.
World Science U offers full courses of varying length, Master Classes, and Science Unplugged.
Science Unplugged
is a casual learning environment where you can find quick video answers to a wealth of questions on subjects like the Big Bang, Black Holes, Unified Theories, and more. Currently, Science Unplugged contains hundreds of sorted video answers.
Master Classes
are short but rich explorations of a wide range of topics, from cosmology, to unified theories, to mathematics, that can typically be completed in less than a week. They include video lectures, interactive demonstrations, exercises, community forums, custom animations, virtual office hours and live sessions.
World Science U courses
are unique online learning experiences that provide opportunities for learners of all ages and educational backgrounds to enjoy science in a format comfortable for them. They include video lectures, interactive demonstrations, virtual office hours, community forums, animations, live discussions and reviews.
There's a Final Exam at the end of the university-level Courses, and the points earned are an important factor in receiving a Certificate of Achievement for the course.
To receive a Certificate of Participation from World Science U you must engage with all of the elements (Videos, Demonstrations, Office Hours, Discussions, Exercises, Problems, Reviews, Final Exam) offered in a course.
To receive a Certificate of Achievement from World Science U, you must earn 75% of the available points from Exercises, Problem sets and the Final Exam, as well as engage with at least 75% of the course elements.
Note: At this time, certificates will only be issued for university-level courses.
World Science U does not currently offer university credits for completing a course.
Tools & Features
20+ free online courses
Q&A Video Library
Exercises, Problem sets and a Final Exam
User Dashboard
Progress Tracking
Interactive demonstrations
Animations
Virtual Office Hours
Discussion forums including some scheduled live discussions
Certificate of Participation (Free)
Certificate of Achievement (Free)
Course Info
Course Cost

Free Courses
Skill Type

Academic
Course Type

MOOCs
Course Format

On-Demand
Course Language

English
Credentials

Free Course Certificates