General Information
Best for

Higher Education students, Professionals, General interest
Subjects

Arts & Humanities, Sciences, Technology, Social Sciences, Education, Business
Type of learning

Academic, Professional
Course type

Video, audio and reading material, with short quizzes and assignments
Languages

English
Certification

Yes
Learning pathways

Yes
Mobile Apps

No, but the platform is designed to work on smartphones, tablets and desktop computers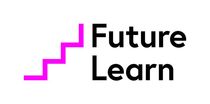 FutureLearn is a UK-based MOOC platform wholly owned by The Open University and The SEEK Group, and offers a diverse selection of free courses from leading universities and internationally renowned organisations from around the world.
Users can browse the individual
course list
or take advantage of one of FutureLearn's "
Collections
", a hand-picked selection of free online courses, to help learners discover a new passion, understand a subject in depth or become an expert in a particular field.
In addition to taking individual courses, learners can enrol in
Programs
to master a subject in depth with the possibility to earn academic credit or professional accreditation.
Students benefit from free access to Futurelearn courses, but can also opt to "Upgrade" to gain unlimited access to the course, for as long as it exists on FutureLearn, access to course tests and a Certificate of Achievement on completion of the course. Courses are delivered one step at a time via video, audio and reading material, with short quizzes and assignments. It is a private company owned by the Open University, with the benefit of over 40 years of their experience in distance learning and online education.
Tools & Features
6.5 million+ learners
400+ courses
20 learning pathway programs
130+ partner institutions
Video, audio and reading material, quizzes & tests
Peer review assignments on some courses
Transferable university credit on some course programs
Course Upgrades
User profiles
Content-linked discussion forums
Course dashboard
Exams available on some courses
No Mobile apps currently, but the platform is designed to work on smartphones, tablets and desktop computers
Certification
A Certificate of Achievement is awarded to students who successfully complete an upgraded course. Students who opt to take the free version of a course also have the option to buy a Certificate of Achievement.
CREDIT
FutureLearn offers programs of courses allowing students to earn academic credit, professional accreditation and other awards. For more information, see
MOOCs for Credit programs on FutureLearn
.
DEGREES
In partnership with Deakin University, Futurelearn currently offers 4 fully online Master's Degrees in Cyber Security, Information Technology, Humanitarian and Development Action and Leadership.
Find out more here
Course Info
Course Cost

Both Free & Paid Courses
Skill Type

Academic
Business Skills
Technical Skills
Language Skills
Course Type

MOOCs
Course Format

Scheduled
Course Language

English
Credentials

ID Verified Certificates (Paid)
University Credits
Degrees