General Information
Best for

Business, Technology, eCommerce, Media
Subjects

Business, Merketing, Media, Analytics, E-Commerce, Skills
Type of learning

On-line & Classroom
Course type

Short time courses
Languages

Spanish
Certification

None
Learning pathways

Yes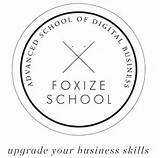 Foxize is more than a MOOC platform. It is defined as the first digital school of advanced business that provides customized training through a refined selection of teachers at an affordable price.
Their mission
: high quality concrete knowledge for people who need to be updated and keep up, but in a flexible way .
Channel
: they use the advantages provided by technology to tailor the training to the needs of students and their interests, putting them in touch with working professionals who can learn practically in contact classes in their city.
The school, founded and directed by
Fernando de La Rosa
, has more than 50 courses on the platform, about 15,000 students and 250 teachers, each specializing in a different field. They offer training both in Barcelona and in Madrid. In parallel, they have online courses for those who are not based near to these cities, and also provide a platform for teachers, who stay following a previous selection criteria, with a standard of quality is guaranteed throughout its portfolio.
Foxize School is
a growing and dynamic startup, which already enjoys prestige and brand strength in Spain.
Tools and features
Offers structured Courses | Programs | On line and Presence
Courses: Business | Marketing | Communication | Analytics | eCommerce | Skills
Programs: Intensive | Itineraries | My Master | Upgrade Box
Paid courses at affordable prices to suit all budgets. In the words of its CEO: Foxize prices "attract those who have money to pay for a master, but have no time, and those who have time, but not enough resources."
Sceduled courses | On line | Campus-based (Barcelona and Madrid, fundamentally, if users are grouped into a minimum of 50 to a locality, will be held in that city)
Resources: Library Foxize | Blog | free downloadable Condensed Books | calibration tests prior knowledge |
Certifications
They issue their own certification: In order to maintain a supply at good prices, the founder says he does not contemplate any agreement with a Catalan university to recognize their titles. "Adding the label of a center means increasing by 20% the cost of training. And what would it do? To say that we have your label? We believe it does not add any extra value, we prefer to create our own brand and win the courage to be recognized, "argues Fernando.
Course Info
Course Cost

Low-Cost Courses
Skill Type

Business Skills
Course Type

Short Online Courses
Course Format

On-Demand
Course Language

Spanish
Credentials

Free Course Certificates