Overview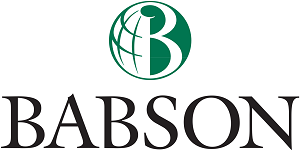 Founded in 1919, Babson College is the top-ranked college for entrepreneurship education. We believe that entrepreneurship is the most positive force on the planet for generating sustainable economic and social value, and Babson is a dynamic living and learning laboratory where more than 3,000 students from over 70 countries work together with faculty and staff to address the problems of business and society. In our collaborative community, students gain the fundamental business skills and liberal arts knowledge necessary to cultivate an entrepreneurial mindset. They then use that mindset to put what they learn into practice, making an impact on campus and around the world.
MOOCs
Babson College have partnered with edX to deliver online courses to learners across the globe.
Learn new skills, pursue your interests or advance your career with these short online courses from Babson College:
Click on a course title to go to the course page
See more courses from Babson College on edX ►
Micro-Credentials
A micro-credential is a certificate program that is made up of a series of related courses to develop a particular skill for professional development.
Babson College have partnered with edX to deliver the following micro-credentials:
Professional Certificate in Entrepreneurial Mindset and Leadership
The Entrepreneurial Mindset and Leadership Professional Certificate program will prepare you to create economic and social value in your organization.
Professional Certificate in Financial Decision-Making for Leaders
This program is best suited for professionals who are looking to grow their career into a managerial role where they will need to make financial and analytical decisions.