Founder at MoocLab
Staff member
Group Manager
Yesterday, March 6th, Coursera announced it was taking another step towards offering more valuable credentials with the introduction of
6 new online degree programs
, including its first fully online
Bachelor Degree in Computer Science
from the UK's University of London. These new programmes, which are expected to launch later this year or in 2019, build on Coursera's existing online degree offering bringing the total number of degrees available via Coursera up to 10.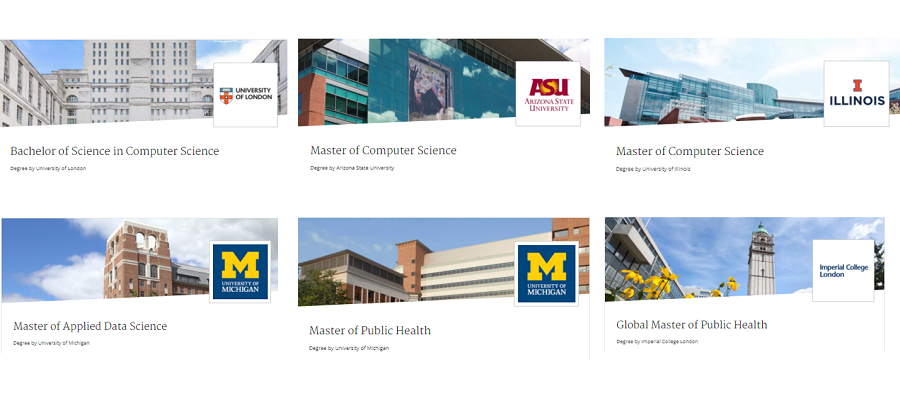 The new
Bachelor of Science in Computer Science program
is designed to give you a strong foundation in Computer Science and will cover subject areas of focus including cutting-edge fields such as Machine Learning, Data Science, Artificial Intelligence, Web Development, Virtual Reality, and Game Development. Learners will benefit from the same academic direction and expertise as campus-based students and will also get the chance to work on their own creative projects that are related to the real world.
The programme, which will be offered twice a year in April and October, is made up of 23 modules and is expected to take 3-6 years to complete. The full degree will cost between £10,088 - £15,132 depending upon geographic location. For more information, see
University of London's Bachelor of Science in Computer Science
The other five new master's degrees include two in Public Health from
Imperial College London
and the
University of Michigan
, two in Computer Science from
Arizona State University
and the
University of Illinois at Urbana-Champaign
, and one in Applied Data Science from the
University of Michigan
.
Introducing the New Coursera MasterTrack™
Coursera also announced that they are experimenting with a new way to offer career focused credentials along the way to earning a degree with the MasterTrack™ Certificate. MasterTrack programs are made up of modules taken from their Masters programs. A MasterTrack Cetificate is designed to be a valuable professional credential in its own right or to be used as university credit towards the degree if students are accepted onto the full Master's program.
Currently, Coursera is piloting three MasterTrack Programs, one in partnership with the University of Michigan in
Construction Management
and two with the University of Illinois in
Digital Marketing
and
Instructional Design
.
Last edited: