The MITx MicroMaster's Credential on edX is specifically designed to teach the critical skills needed to be successful in this exciting and growing field. In addition to being a stand-alone certificate demonstrating expertise in the field, students who complete all of the required courses and the final proctored exam will be qualified to apply to gain credit at MIT for the blended graduate master's degree program. This course is the first course offered as part of MIT's MicroMaster's Credential in Supply Chain Management.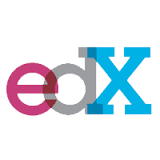 About the course
This supply chain management course provides the foundational skills for supply chain management and logistics. You will learn how to develop and apply analytic tools, approaches, and techniques used in the design and operation of logistics systems and integrated supply chains. The material is taught from a managerial perspective, with an emphasis on where and how specific tools can be used to improve the overall performance and reduce the total cost of a supply chain. Strong emphasis is placed on the development and use of fundamental mathematical models to illustrate the underlying concepts involved in both intra- and inter-company logistics operations.
About the credential
The MITx MicroMaster's credential is granted by MITx for outstanding performance in graduate-level online coursework. For many learners, it can be a step toward an MIT master's degree.
It will be offered from February, 2016.
Students can take a semester's worth of courses online offered on the edX platform without having to apply for admission. If they do exceptionally well in these courses, they will be considered for admission to the SCM master's program, should they choose to apply. And admitted students will be able to use their MicroMaster's credential as course credit for a semester's worth of the two-semester master's program.
Anyone who successfully masters the material and receives a high passing grade on a demanding, proctored exam will earn the credential.
The passing grade for the MicroMaster's certificate will be higher than the passing grade for the XSeries certificate. MIT will offer a third course in the XSeries in the summer of 2016, so that students who have taken the first course and are in the process of taking the second course can complete the XSeries. After this, MIT will replace the XSeries with the MicroMaster's.
More information is available
here
See other credit-eligible MicroMasters Programs available on edX
HERE