Georgia Tech offers an online Master's degree program in computer science delivered through the Udacity MOOC platform. The cost of the full online program is approximately $6,600 with individual courses also accessible free of charge via the Udacity platform. The full program is comparable to a Georgia Tech residential MS in CS, giving graduates the necessary skills to prepare for a job in the tech industry.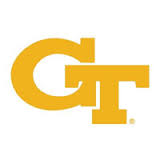 ​
Study options

Students can choose from a variety of tracks in addition to the full degree option. Certification will be available for students who only wish to take certain courses or are otherwise ineligible for MS program admission. And like all courses on Udacity, the GT OMC CS courses will be open as well for people who want take courses for the love of learning.

Individual courses are ideal for students who are unable to take the full degree program for credit, and who want certification of their achievement on a tailored course-by-course basis. Course certificates will be offered at a much lower cost than the full $6,600 OMS CS degree, and do not require students to go through an admissions process.

The OMS CS degree program, however, does require admission through Georgia Tech. The typical time for students to complete the OMS CS degree will be about three years, though Georgia Techwill allow for longer enrollments—up to six years—for those students who need greater flexibility.

For more information on study options, visit Udacity's OMS CS Page

Admission Criteria for the OMS CS Master's degree program

Preferred qualifications for admitted OMS CS students are an undergraduate degree in computer science or related field (typically mathematics, computer engineering or electrical engineering) from an accredited institution with a cumulative GPA of 3.0 or higher. Applicants who do not meet these criteria will be evaluated on a case-by-case basis, however work experience will not take the place of an undergraduate degree. The following are required for admission:

Evidence of award of a 4-year bachelor's degree or its equivalent (prior to matriculation) from a recognized institution, demonstrated academic excellence and evidence of preparation in their chosen field sufficient to ensure successful graduate study

For international applicants, satisfactory scores on the Test of English as a Foreign Language (TOEFL)

Please note: Applicants who meet the minimum requirements are not guaranteed admission. Successful applicants will first be conditionally admitted into the degree program and must pass their first two OMS CS foundational courses with a grade of B or better to be fully admitted. Students do not need to take these foundational courses before registering for elective courses.

To be able to continue in the program after the first 12 months from your date of matriculation, you must complete a foundational coursework requirement of 2 courses with a grade of B or better. The courses that constitute "foundational courses" are designated with an asterisk and are listed on the Courses page.

Please see Georgia Tech's OMS CS program information page for more admissions details. This process applies only to students seeking the OMS CS degree. Courses on the Udacity site do not have an admissions process.

Prerequisites

Admission into the OMS CS program will require a Bachelor of Science degree in computer science from an accredited institution, or a related Bachelor of Science degree with a possible need to take and pass remedial courses. Georgia Tech will handle the degree admissions process. For more information please visit the Georgia Tech program page.

Application

The application deadline for Spring 2016 is September 14, 2015. Any applications received after April 17, 2015 will be considered for Spring 2016 matriculation. Click here to apply!

Schedule

The OMS CS calendar is synchronous with the Georgia Tech registrar calendar.

Costs & Payment Schedule
Approx. total cost: $6,600

Tuition: $510 per 3-credit hour course (most OMS CS courses will be 3 credit hours)

Fees: $301 per academic term of enrollment ($194 institutional fee + $107 technology fee). Fees are assessed only for those terms in which students are enrolled in courses.

Students admitted to OMS CS will receive instructions for tuition payment.

Financial aid: OMS CS students can qualify for financial aid just as any other graduate student.

Employer reimbursement: Many employers offer subsidies for tuition assistance. We encourage you to explore this option with your employer. Because of its greatly reduced cost, OMS CS may be completely covered even by modest tuition subsidies.
Available Courses

For a full list of OMS CS courses, visit Udacity's Georgia Tech Masters in CS Courses page or Georgia Tech OMS CS Courses page.

See MoocLab's independent review and rating of Udacity