IESA Multimédia, a Multimedia training institution based in Paris, has partnered with OpenClassrooms to offer the first MOOC-based Bachelor Degree programs recognised by the French State. The three learning pathways in engineering, design and digital marketing will be delivered through the OpenClassrooms platform and are open to anyone with no prerequisites to enrol.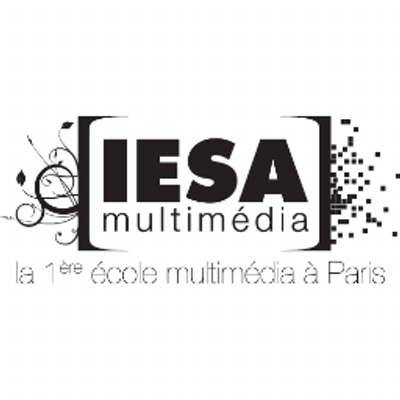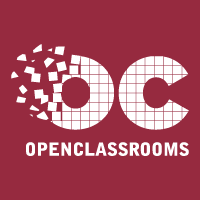 How It Works

This training program is open to all OpenClassrooms Premium Plus members who are assigned a private mentor to help with project assignments. The mentors are specialists who have been recruited for their professional experience and teaching skills. They are carefully selected by OpenClassrooms and Multimedia IESA.

All three learning paths lead to a "Multimedia project manager" professional title that is recognized by the French State. Depending on personal preferences, professional experience and the projects undertaken in the learning path, graduates can expect to gain jobs in the following fields:
Multimedia project manager

Web project manager

Internet project manager

Webmaster

Web developer

Multimedia designer and developer

Motion Designer

UX Designer

Art director assistant
It takes on average one year full time to complete the program, but you can choose to go faster (down to 6 months minimum for the fastest learners) or slower (one and a half years, two years, etc.).

The professional title is registered with RNCP as a certified Level II title, which is equivalent to a Bachelor level.

No work placement is required although a 3 to 6 month professional experience is desirable. OpenClassrooms is working to give students the possibility to do a placement in the future.

Some parts of the learning paths are still in construction, but the first courses and practical projects are available now for those who wish to get started. All contents of the first Developer learning path will be available on the first 2016 semester. The 2 other learning paths will be available shortly after.

The programs allow students to take a break anytime if necessary. In order to do this, participants should cease their Premium Plus membership on OpenClassrooms so not to be charged during the break, and can resume anytime.

To be awarded with the degree, students must complete all the courses and required projects from the chosen learning path, and present a final project via videoconference to a jury of specialists from the Multimedia IESA School. Once the jury validates the work, a state-endorsed professional title will be delivered to graduates online. This title is exactly the same as a title granted from a traditional campus college.

If you have already completed some of the courses via the OpenClassrooms platform, you won't need to complete them again. However practical projects are only accessible to Premium Plus members. Official VKE (Validation of Knowledge through Experience) is also available.

Cost

The training costs 300€ per month (via the OpenClassrooms Premium Plus offer). So the total training costs will depend on the time taken to complete the program. For example:
6 months (minimum duration): 1,800€

1 year (average duration on a full time basis): 3,400€ (with annual discount)

1 year and 3 months: 4,300€
OpenClassrooms Premium offers can be funded by an employer or by another funding body via a vocational training scheme.

Application Information

There are no pre-requisites to enrol on any of the programs currently on offer. They are open to all. For example, you can enroll in this program even if you don't have a Baccalauréat.

To find out more, visit the OpenClassrooms page.

To see other MOOCs for Credit programs, click here.