edX has partnered with Arizona State University to create Global Freshman Academy, a first of its kind collaboration that offers full university freshman level courses for credit. Courses are online and open to anyone with no application or transcripts required.

Arizona State University is offering these courses at a fraction of the cost of its campus courses and cheaper than its regular online courses. The program will grant transferable college credit allowing students to pursue their studies either at ASU or any other university willing to accept the credits earned.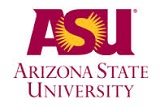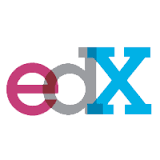 ​
How it works
Anyone can access the courses at no cost; only students wishing to earn credit for them can opt to pay $200 per credit once he or she has successfully completed the course.

There are no admission requirements or restrictions to enrol and the format will be the same as a standard MOOC, allowing students to study online from anywhere and on their own schedule.

Watch the "How it Works" video, follow the steps below, or take the GFA Orientation Course to learn more about how to earn ASU credit.

How to enroll
Register on edX.org. If you are already registered, just Login.
Go to edX.org/gfa to find the available credit bearing courses - or just scroll down!

Click on the course you are interested in and click "Enroll". Make sure you enroll in the Verified Track for $45 to ensure you are eligible for credit once the course is over.

Enjoy the course. Meet others. Learn something new.

When the course is over and you passed, click "Get Credit" on your dashboard under the course.
Cost comparison

Arizona State University's out-of-state annual tuition:
$24,503

A year on-campus of $39,601 with room and board:
approx. $39,600

ASU standard online courses:
$484 per credit to $543 per credit hour

edX Online Platform:
8 x 3-credit classes = $5,160 + $45 fee for ID verification for each course


Who are the courses for?
Adults wishing to resume their studies
Global Freshman Academy Programs

ASU plans to offer up to 15 courses over the first 24 months via the edX platform including math, humanities, arts and design, social-behavioral sciences, and natural sciences.

Course Schedule