Overview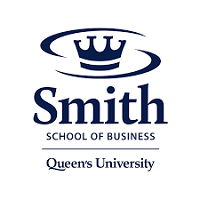 With an impressive tradition dating back to 1919, Queen's School of Business has long been one of the world's premier business schools, with an international reputation for its innovative approaches to business education. On October 1, 2015, the School began a new chapter in its impressive history. In recognition of the generous gift of $50 million from Queen's alumnus Stephen Smith, the School has a new name – The Stephen J.R. Smith School of Business at Queen's University.
Founded in 1841, Queen's University is one of Canada's oldest degree-granting institutions and consistently ranked among the best in the country and internationally. Through contributions to science, the arts, business, and government, Queen's graduates have made indelible marks on the national and international landscape.
Notable alumni include government leaders, academics, business leaders, and recipients of Rhodes Scholarships. Renowned for delivering an outstanding student experience, Queen's balances excellence in undergraduate studies with well-established and innovative graduate programs. In addition, it is a full-spectrum, research-intensive university focused on developing leaders who have both a domestic and international impact. Queen's faculty are recipients of major research grants and awards including the Nobel Prize.
The university has an extensive global network including international research collaborations, exciting exchange opportunities with a network of top universities, international visitorships, academic programming partnerships, world health outreach initiatives and student recruitment abroad. Queen's is home to 24,000 undergraduate and graduate students from across Canada and more than 100 countries around the world. Its schools and faculties include the Stephen J. R. Smith School of Business, Arts and Science, Engineering and Applied Sciences, Health Sciences, Law, and Policy Studies.
In addition to facilities in Kingston and Toronto in Canada, as well as online offerings, Queen's operates the Bader International Study Centre in the United Kingdom.
MOOCs
Smith School of Business have partnered with edX to deliver online courses to learners across the globe.
Learn new skills, pursue your interests or advance your career with these short online courses from Smith School of Business:
Click on a course title to go to the course page
See all courses by Smith School of Business on edX ►