Overview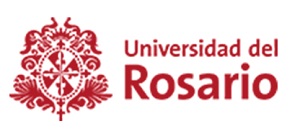 Orgullosos de nuestra historia y comprometidos con el futuro.
Desde su fundación en 1653, la Universidad del Rosario tiene una rica historia de más de 360 años. Después de haber sido un actor crucial en nuestro país, y continuamente encontrar nuevas formas de trabajar en su desarrollo, la Universidad del Rosario reconoce su importante papel en Colombia. Nuestra Universidad se enorgullece de su tradición y espera moldear el futuro a través de nuestra receptividad, nuestra cultura de internacionalización, nuestro entorno multilingüe y nuestra competencia intercultural. Nuestra Universidad es una institución para y de los estudiantes, que constantemente aprenden de nuestra comunidad académica internacional y de su contacto diario con la investigación. Áreas de conocimiento: economía, derecho, estudios políticos e internacionales, ciencias humanas, medicina y ciencias de la salud, negocios y ciencias naturales y de la vida.
Proud of our history and committed to the future.
Founded in 1653, Universidad del Rosario has a rich history of more than 360 years. Having been a crucial actor in our country, and having continuously found new ways to develop, the Universidad del Rosario has acknowledged its important role in Colombia. Our University is proud of its tradition and looks forward to shaping the future through our receptiveness, our culture of internationalization, our multilingual environment and our intercultural competence. Our University is an institution for and of the students, who constantly learn from our international academic community and from their daily contact with research. Areas of Knowledge: Economics, Law, Political and International Studies, Human Sciences, Medicine and Health Sciences, Business and Natural and Life Sciences.
MOOCs
Universidad del Rosario have partnered with edX to deliver online courses to learners across the globe.
Learn new skills, pursue your interests or advance your career with these short online courses from Universidad del Rosario:
Click on a course title to go to the course page
See all courses from Universidad del Rosario on edX ►
Micro-Credentials
A micro-credential is a certificate program that is made up of a series of related courses to develop a particular skill for professional development.
Universidad del Rosario have partnered with edX to deliver the following micro-credentials:
Professional Certificate in Diseño de software para la toma de decisiones organizacionales
Este programa de Certificación Profesional está diseñado para personas interesadas en fortalecer sus competencias en el diseño y programación de sistemas de información gerencial que permitan a las organizaciones ingresar, procesar y consultar información para el control y gestión de procesos.