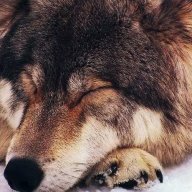 Start a Conversation
M-Star
New Member, Female,
Address:

Canada

Country:

Location on Map:
Study Buddy
M-Star was last seen:

Dec 4, 2018
About

Gender:

Female

Location:

About me:

I am a computer science major and I am looking for someone to keep me accountable with my academic progress. I just need someones company while I study.

Study Buddy Profile

Main Subject Category:

Computer Science

I'm studying:

Math

Study Buddy subject:

Discrete Math

I'm studying for:

BACHELOR'S DEGREE

Level of Knowledge:

Total beginner

Preferred language:

English

Preferred study time:

Night

Goal:

Academic development

I'm a computer science major currently in my second year.
It will probably take me long to finish my degree because I'm only going to school part-time while I work.

I'm looking for someone to cram with me during finals.
Looking for someone to keep me company on this journey.

Interact

Loading...

Loading...