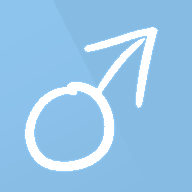 Start a Conversation
Growth Mindset
New Member, Male,
Address:

Scarborough, Canada

Country:

Location on Map:
Study Buddy
Growth Mindset was last seen:

Aug 21, 2017
About

Gender:

Male

About me:

I grew up in 3 different countries. English is my 3rd language, but now it's also my main language. I'm interested in maths, philosophy, science, rationality. I play League of Legends, watch films and anime, listen to music a lot. I used to read a lot.

Right now I'm looking for a study buddy to do some ILC (Independent Learning Centre) courses with online. Doing them by myself seems to take forever. I think a study buddy would help me progress faster. Planning on starting MCV4U soon.

I'm also willing to tutor people, either online or in person. I've completed MCR3U and MHF4U at the ILC and did very well in both (over 95%).

Study Buddy Profile

Main Subject Category:

Math & Logic

I'm studying:

Math

I'm studying for:

Other

Level of Knowledge:

Some knowledge

Preferred language:

English

Preferred study time:

Morning

Goal:

Academic development

Interact

Loading...

Loading...