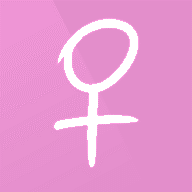 Start a Conversation
Ani Skyblade
New Member, Female,
Address:

Canada

Country:

Location on Map:
Study Buddy
Ani Skyblade was last seen:

Oct 3, 2018
About

Gender:

Female

Location:

About me:

I'm a FP&A Analyst, a roleplayer and a big Star Wars fan, a serious and committed learner transitioning into Business Analytics and Big Data. Besides following the traditional methods of studying, thought it would be a good idea to add some fun by incorporating a personal narrative and looking for a study buddy who would like to do it with me. That is, to create a story together, the milestones of which would be our study topics adjusted to the game setting (as well as exchange ideas, set study goals and track the progress, of course). Open to any co-op plot suggestions - we could embark on our own Hero's Journey, be Imperial intelligence agents on a long-term mission, Jedi exploring the new (data-driven vs. intuitive:) ways of the Force, Rebel pilots crashed on a planet in the Unknown Regions trying to get across to the locals, Senate members dealing with political intrigue and uncovering the plots, etc.

We can discuss the study topics whenever we feel the need to via WhatsApp, Discord, etc. As for the game dynamics, would be good to have it multi-para and posting two or three times a week. We can also chic-chat (in the cantina:) and talk about some related subjects like game theory, linear algebra, etc., and explain certain topics to each other.

If you're interested, please PM.

Study Buddy Profile

Main Subject Category:

Data Science

I'm studying:

Data Analysis & Statistics

Study Buddy subject:

Big Data/NoSQL/Machine Learning

Level of Knowledge:

Some knowledge

Preferred language:

English

Goal:

Professional development

Interact

Loading...

Loading...